Overview
For all the artistic souls and creative aficionados, Art In Paradise is literally heaven. Sitting in the Esplanade Shopping Mall in Bangkok, this interactive art museum is known for its realistic and tricky 3D paintings. Showcasing the brilliantly painted walls in several closed yet large spaces, this state-of-the-art museum is great for some photoshoots with friends and families.
There are some amazing themes that each space has to offer with the most famous ones being 'A Flying Carpet', 'Stairway to Hell', and 'Surfing the Waves'. If you are not a pro, there is nothing to worry about as there are markings on the floor that depicts the best angles for your best photographs in Bangkok!
Suggested for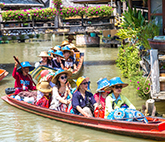 Families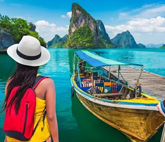 Youngsters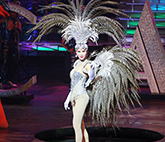 First Timers
Things to Know before you Visit:
1
This museum is not located in the vicinity of Central Bangkok. One might need to take the MRT train to reach the destination.
2
The shoes are not allowed inside the premises in order to protect the hard work and art of the artisit. You can remove and pick them up at the exit.

Address:
99 Esplanade Shopping Mall, 4th Floor Ratchadapisek Road, Din Daeng, Din Daeng, Bangkok 10400 Thailand
Phone Number:
+66 2 660 9130

Open Timings:
10 A.M. to 10 P.M.
Entry Fees for Kids:
200 THB (Height above 100 cm to 130 cm)
Entry Fees for Adults:
400 THB (Height above 130 cm)
Note:- Kids below 100 cm is free