Overview
While it may be an abundantly available experience in Phuket, don't let that fool you thinking that Scuba diving is just another tourist experience. This wildly popular activity is the choice of so many for a reason and the reason is, a great scuba diving experience has the potential to change your life.
Explore a whole different world right here on Earth by undertaking Scuba diving in Phuket. The city's shores are blessed with some of the rarest species of aquatic plants and animals. From coral reefs of surreal colour combinations to sea creatures that look like they hail from another world, a scuba diving experience in Phuket cannot be put into words.
Suggested for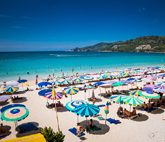 Beach Bums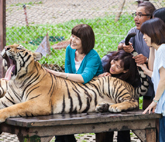 Wildlife Enthusiasts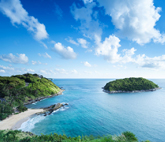 Nature Enthusiasts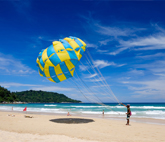 Adventure Enthusiasts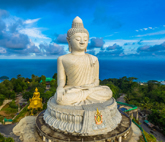 First Time Visitors
Things to Know before you Visit:
1
The best place to enjoy underwater activities is the Coral Island. The island, as the name suggests, is surrounded by a lot of coral reefs and a large variety of other forms of marine life.
2
Thanks to the presence of cutthroat competition, the cost of diving in Phuket is relatively low. With that said, not every establishment offers the same experience. It is best to stick to the highest rated establishments.
3
The availability of this activity is largely dependent on the weather conditions. It is best to make plans after checking the weather forecast.