Overview
Pattaya's prime spectacle, featuring stunning stages, state-of-the-art light and sound system, and a team of convincingly beautiful ladyboys, the Alcazar Show is truly a show that is larger than life. The Cabaret show features a number of different performances inspired from a number of international entertainment forms. The performances feature themes ranging from Russian to K-pop, from Persian to performances that promise to take viewers to outer space (figuratively)!
The 70 minute show is absolutely delightful and packs a powerful punch of entertainment. The grand spectacle is one of Thailand's oldest shows and has been around for many decades. A must watch for anyone visiting Pattaya, this show offers nothing but sheer entertainment value.
Suggested for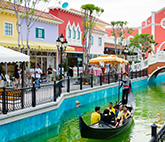 Families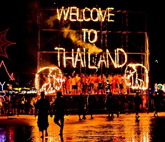 Party Goers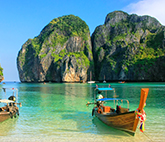 First time visitors
Things to Know before you Visit:
1
The notion that cabaret shows are adult entertainment is wrong. THe Alcazar Show offers entertainment that is fit for viewers of all ages. The best part is, children don't require a separate ticket for the show, and can enjoy it for free, in the company of their guardians.
2
When purchasing tickets, it is better to look for packages as they include transfers from nearby hotels or pickup points and are cost only marginally extra.
3
THe show takes place four times everyday. The timings are, 5 pm, 6.30 pm, 8 pm and 9.30 pm.

Address:
78/14 Thanon Pattaya Sai 2, Bang Lamung District, Chon Buri 20150, Thailand
Phone Number:
+66 38 422 220

Show Timings:
5 pm, 6.30 pm, 8 pm and 9.30 pm. (each approx 70 minutes show)
Show tickets for Standard seats:
1000 TBH
Show tickets for VIP seats:
600 TBH

Note:- Free for children without seats, who sit with their guardian.
*Cost includes show tickets plus 1 soft drink.