Overview
Witness the most grand show of your life at the Phuket Fantasea Land. Spread across a sprawling 600 acres, the FantaSea Show is a spectacular fusion of traditional Thai art, modern special effects, and cutting edge light and sound technology.
Watch the story of Kamala Kingdom on a scale that is practically unimaginable, until you see it with your own eyes. The Fantasea Land is not just a larger than life, Vegas-style show, but also houses an exotic restaurant with a staggering seating capacity of 4,000 seats. That's not it, the FantaSea Land is also home to a premium Shopping Street lined with products and showrooms of the most in demand retail brands.
Suggested for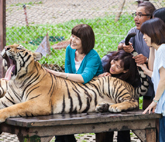 Families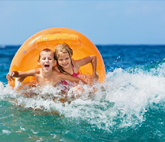 Children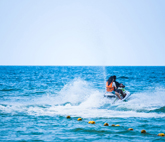 Couples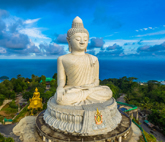 First time Visitors
Things to Know before you Visit:
1
The FantaSea Land offers pickup and drop from Phuket. Priced at a fair 350 baht a side, these are perhaps the most economical and dependable way to reach the venue.
2
While the pickup service does cover most hotels, it is still advisable to consult your hotel reception to confirm the nearest pickup point to your hotel.
3
There are certain upgrades available on the show tickets. However, these have been priced very reasonably and as a result, are sold out quite often. Enquire about these as soon as you book your tickets.

Address:
99 Kamala, Kathu District, Phuket 83150, Thailand

Open Timings:
5:30 P.M. to 11:30 P.M. (Thursday close)
Show Time:
6:30 (70 Minutes Long)
Buffet Timings:
6:00 p.m. to 9 p.m.
Show ticket with buffet for Kids:
2000 TBH (Height between 101 - 140 Cm)
Show ticket with buffet for Adults:
2200 TBH (Height above 141 cm)
Only Show ticket for Kids:
1800 TBH
Only Show ticket for Adults:
1800 TBH
Note:
Kids below 100 cm is free