Overview
Bangkok is a city that is overflowing with exciting and heartwarming attractions. One such tourist spot is something for the movie buffs – the famous Madame Tussauds. This museum has lifted the bars for artists all around the world.
Home to the lifelike wax figurines of various A-list actors from Hollywood and Bollywood, various leaders, historic entities, and the celebrities in the fields of science, this museum is quite impressive. This is the museum where you can actually pose and play around the models of your favorite celebrities.
Be it sharing the stage with Justin Bieber, acting it out with the Wolverine, or have a conversation with Obama, there are some of the most fun-filled moments awaiting at this museum for all.
Suggested for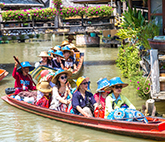 Families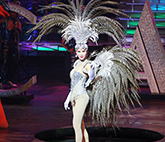 First Timers
Things to Know before you Visit:
1
It is advised to avoid trying out any sort of obscene and offensive poses with the wax figurines.
2
If you wish to avoid the crowds and queues, it is best to buy the passes online.
3
There is no particular dress code of the museum. One can wear whatever they are comfortable in.


Open Timings:
10 A.M. to 9 P.M.
Entry Fees for Kids
790 THB( kids between 3-11)
Entry Fees for Adults:
990 THB(Age 11+)
Note:- Free for Kids Below 3 years