Overview
Thailand's biggest waterpark, the Ramayana Water Park packs a powerful punch of entertainment, and presents itself as the perfect way to spend a day in Pattaya. Housing over 50 separate rides, some of which are found nowhere else on the continent, the Ramayana Waterpark offers unmatched entertainment and fun value for visitors of all age groups.
Having received rave reviews by literally millions of visitors, the park has an unusually strong following on social media, that is a testament of the amazing time offered at the park. The rides at the park are equal parts safe and fun, and are supported by a team of over 350 trained professionals.
Apart from the rides, the water park also houses a number of restaurants and retail outlets, making sure there is something for every kind of visitor.
Suggested for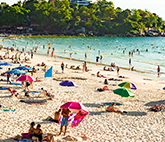 Youngsters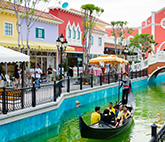 Families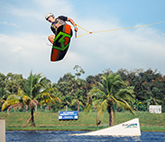 Adventure Lovers
Things to Know before you Visit:
1
The waterpark uses a wallet system attached to the entry and issued to every customer. THis means that after loading sufficient balance in your wristband "wallet" you will not need to carry cash.
2
The park prides itself as a family friendly entertainment hub and thus, does not allow for revealing or profane bathing suits. If you don't have a bathing suit, you can purchase one at the shop located within the park.
3
The park offers a number of entertainment options for those who don't want to experience the rides.


Open Timings:
10 A.M. to 6 P.M.(all days)
Regular full day pass for Kids:
890 TBH (Height between 91-121 cm)
Regular full day pass for Adults:
1190 TBH (Height Above 122cm)

Regular full day pass for Privilege:
590 TBH (Age 60 years and above, pregnant women, disabled)
Note:- Kids below the height of 90 cm are free.