Overview
The little slice of paradise, known as the Coral Island (or Koh Larn) is the largest Near Island to Pattaya. Situated a 45-minute mesmerising boat ride away, the island is home to the best of everything Pattaya has to offer. From long stretches of pristine beaches surrounded by turquoise blue waters to a hilly interior that is interconnected with a series of pathways offering sublime views of the island's coastline.
The beaches at Coral Island are dotted with open-air restaurants and bustling beach bars serving cocktails resembling the colour of the sunset! When you're not sipping cocktails or eating world-class seafood, you may want to check out the variety of watersports available on the island. From snorkelling to kite surfing, Coral Island offers visitors a chance to cross several items off their bucket lists.
In other words, if you're looking for a day tour out of Pattaya, it doesn't get any better than the Coral Island.
Suggested for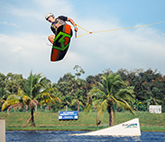 Adventure enthusiasts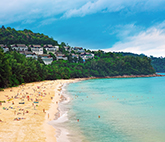 Beach bums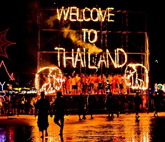 Party Goers
Things to Know before you Visit:
1
Those hoping to spot coral reefs during their diving or snorkelling experience should head to the Banana Beach, where the reefs are located relatively closer to the shore.
2
Apart from the main roads, where one can find public transport, the two beaches of the island (Banana Beach and Long Beach) are connected by a jungle trail. It starts at the Eastern end of the Long Beach and makes for an adventurous 15-minute walk.
3
While the secret jungle pathway connecting the two beaches makes for a great adventure, it may not be fit for older visitors or those travelling with small children.
For Water sports Activities:
For kids between the age of 3-4 years :- Free along with Adult participant
Tour fees along with snorkeling :- 1000 TBH
Tour fees along with Snorkeling and parasailing:-  1600 TBH
Tour fees along with Snorkeling, parasailing, sea walker, banana Boat, Jet ski and CD:-  2500TBH

Open Timings:
8 A.M. to 3 P.M. (Daily)
Entry Fees for Kids:
free (below 4 years)
Tour Fees for Kids for Visitors with Lunch:
600 TBH( Between 4-10)
Tour Fees for Adults for Visitors With Lunch:
800 TBH (Above 10 years)