Overview
You read that right, the World's only Cartoon Network Themed Water Park is in Pattaya. Make all your childhood fantasies come through as you explore the different rides and shows within this water park that is ranked among the ten best water parks on the Asian continent.
Divided into ten themed zones, the park boasts a collection of 25 adrenaline pumping, adventurous rides. That's not all, the water park also hosts a grand total of 22 different performances featuring some of the top performing artists in THailand.
Apart from this, the park offers plenty of variety in terms of food and is the perfect destination for some quality family-grade fun.
Suggested for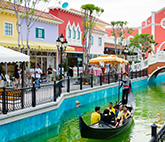 Children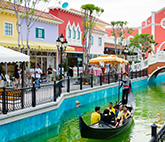 Families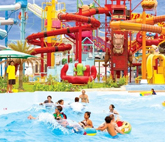 Loving Cartoon Network
Things to Know before you Visit:
1
There are several deals available for group entries that are worth looking into.
2
For those that aren't familiar with the city, the water park offers shuttle transfers from Pattaya at 200 Baht per person.
3
Inside the waterpark, everything ranging from lockers to meals come at an additional charge. However, it is possible to add meal combos to your ticket beforehand.

Address:
888 Moo 8 Najomtien, Chonburi, Thailand 20250
Phone Number:
+66 (0) 33 004 999

Open Timings:
10 A.M. to 6 P.M.
Full Day Entry Fees for Kids + Free Meal set:
1290 (Age between 3-12 years)
Full Day Entry Fees for Adults + Free Meal set + Locke:
1890 TBH (Age above 12 years) .
Half Day entry fees for Adults (Play and dance entry after 1 p.m.):
1290 TBH (Age above 12 years)
Half Day entry fees for Kid (Play and dance entry after 1 p.m.):
1090 TBH (Age between 3-12 years)
Note:- Kids below 3 years are free