Overview
Just as the name suggests, the Trick Eye Museum 3D is a one-of-a-kind museum filled with 100's of 3-D paintings that will have you scratching your head. We're talking interactive paintings you can be a part of!
From sharing a train ride with a zombie to hanging on a ledge trying to escape a super-sized crocodile, you can be a part of the most bizarre paintings. Stimulate your imagination, or simply look at the museum's guide to see what kind of unique and innovative photos you can click.
The museum is a great spot to keep the children entertained and at the same time, it's a great place for adults to bring out the child within them. Moreover, the experience is one of the few that is always available, regardless of the weather conditions or the tourist density.
Suggested for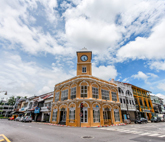 Families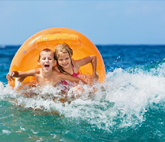 Children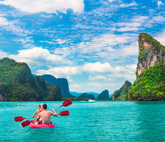 Young Adults
Things to Know before you Visit:
1
The museum takes about 2-3 hours to be seen in its entirety. This means, you will have plenty of time in your day for other activities.
2
There is a small canteen right at the entrance of the museum that serves drinks and snacks for the visitors.

Address:
130/1 Phangnga Rd, Talad Yai, Mueang Phuket District, Phuket 83000, Thailand
Phone Number:
+66 76 212 806

Open Timings:
10 A.M to 7 P.M. (every day)
Entry Fees for Kids:
270 TBH (Below 130 Cm)
Entry Fees for Adults:
450 THB (Above 130 cm)