Overview
Located in the lap of nature, the Krabi Hot Springs is one of the most relaxing and surreal spots in all of Thailand. Home to a number of hollowed-out natural pools created by flowing warm water, the hot springs attract hundreds of visitors every day.
The relaxing experience, coupled with the mesmerizing shade of jungle-like surroundings, is a treat for nature lovers and photography enthusiasts alike. If your upcoming holiday to Thailand is inspired by the photographs of blue natural pools making the rounds on the web, the Krabi Hot Springs must definitely find a place on your itinerary.
Suggested for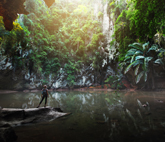 Nature lovers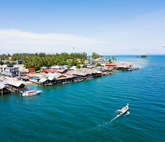 Photography Enthusiasts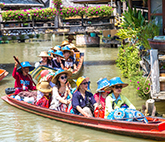 Families
Things to Know before you Go:
1
For an extra 110 baht on the 90 baht entry fee, you can gain access to the Khao Phra Bang Khram Nature Reserve and Crystal/Emerald Pool nearby.
2
The hot spring is a 40-minute drive from the main city. The most economical way to experience the hot spring is to book a tour that includes transportation and entry to the hot spring area.
3
The hot spring can get a little too crowded during the weekends. If possible, it is recommended to schedule your visit for a weekday to avoid large crowds.