Overview
Relive the amusement you got when you first watched the show as a kid by visiting the Ripley's Believe It Or Not Museum. For those that aren't familiar with the show, the name of the place says it all. Filled to the brim with the oddities that present a "careful balance between the strange, the shocking, and the beautiful", the museum offers superb entertainment value in a truly unique format.
The actual museum is just one part of the entertainment hub that is Ripley's Believe It Or Not Museum. There are sections dedicated to a chilling haunted house, a wax museum dedicated to stars of bygone times, a 9D theatre, and an "Infinity Maze" challenge. There is also a Vault Laser Challenge that is a timed event that visitors can participate in.
Suggested For: Children, first time visitors, fans of the show
Suggested for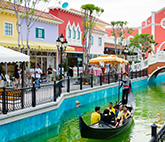 Children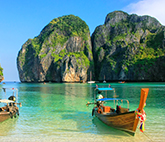 First time visitors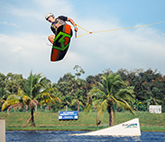 Fans of the show
Things to Know before you Visit:
1
While there are combo tickets available that grant access to everything the museum has on offer, if something in particular catches your interest, you can purchase a ticket for that individual attraction/game as well, usually at a fraction of the cost.
2
Children below the height of 100 centimeters are not required to purchase a ticket to enter the museum.
Attractions Tickets:
Ripley's Odditorium = 500TBH
Ripley's Haunted Adventure= 500TBH
Ripley's Moving Theater 9DX =250TBH
Ripley's Infinity Maze = 500TBH
Louis Tussaud's Waxworks = 500TBH
Ripley's Scream in the Dark! =300 TBH
The Vault Laser Maze Challenge = 250TBH
Combo of above 3 attractions = 800TBH
Combo of above 5 attractions = 1200TBH
Combo of above 7 attractions = 1500TBH

Address:
Minor Sky Rider Company Limited, 218 Moo 10 Beach Road, Nongprue, Banglamung, Chonburi 20150
Phone Number:
+66 38 710 294
Website: https://ripleysthailand.com/


Open Timings:
11 A.M. to 11 P.M.
Note:- Kids below 100 cm are free