Overview
The Pattaya Floating Market is a one-of-a-kind experience that must not be missed during a visit to Pattaya. Established in 2008, the market is the biggest one in all of Thailand and prides itself as an authentic Thai experience for the visitors of Pattaya.
The market can be explored on a man-powered hired boat that one can rent for a small fee. The market is divided into four different sections, each one representing a part of the Thai kingdom. Within each section of the market, not only can one relish the local delicacies and shop the local handicrafts, but can also witness the difference in the architecture found in the various parts of the kingdom.
The market is also home to a wood-carving museum that offers a great opportunity to learn about the Thai culture.
Suggested for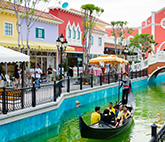 Families with children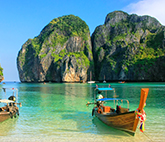 First time visitors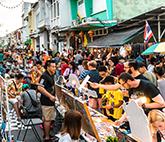 Shopping enthusiasts
Things to Know before you Visit:
1
Man-powered boats may perhaps be the best option to explore the market, but it isn't the only one. Paddle boats are also available at the market, along with an emerging popular way of exploring the market, that is in a rental zorb ball.
2
The market also hosts a number of entertainment shows throughout the week. These range from sea boxing matches to traditional Thai dance performances.
3
There are also a variety of adventure sports available at the market. The most popular one is definitely the 15 meter high zip line that extends 150 meters over the water.

Address:
12 451/304 Sukhumvit Rd, Pattaya City, Bang Lamung District, Chon Buri 20150
Phone Number:
+66 88 444 7777

Open Timings:
9 A.M. to 8 P.M. (Daily)
Entry Fees for Kids/Adults:
200 TBH
Note:- Kids below 120 cm are free