Overview
Located within the Thung Teao Forest National Park, the Emerald Pool is one of the most popular natural attractions near Krabi. The pool, as the name suggests, is filled with beautiful emerald waters that are perfectly temperate for a relaxing dip.
The stunning eco-tourist spot is also home to a breathtakingly beautiful jungle trail that is about 3 kilometers in length. On this trail, visitors can spot a plethora of rare birds, animals, and plants. Whether you're looking for a relaxing dip in warm water, or simply a day amidst the beauty of nature, the Emerald Pool in Krabi is the place to be.
Suggested for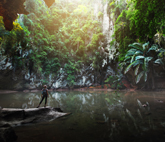 Nature Lovers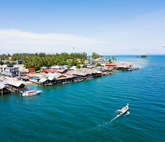 Photography Enthusiasts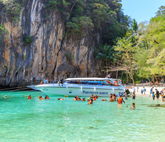 Adventure Enthusiasts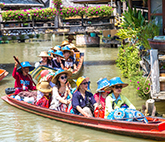 Families
Things to Know before you Visit:
1
The pool area doesn't have fixed operating hours. It is open to tourists for the entirety of daylight hours.
2
If you are carrying valuables like cameras and phones, make sure someone from your group is always looking after them. A number of instances of theft have been reported within the Emerald Pool area.
3
Those planning to take the nature walk, it is strongly recommended to carry high-quality mosquito repellant.