Overview
Krabi's beaches are dotted with establishments offering adventure sports experiences. Most of these adventure sports are experienced in the water, from Scuba diving to snorkeling. However, one sport on offer that stands out is rock climbing.
Incredibly popular in the Railay Beach area, rock climbing in Krabi is a unique experience, even if you have done rock climbing before. Climb over the boulders on the beach or undertake the extremely fun Deep Water Solo climb coupled with snorkeling. With over 40 climbing areas in the region, you will find yourself spoilt for choice when it comes to climbing spots.
Suggested for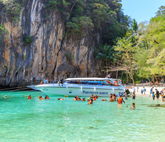 Adventure Enthusiasts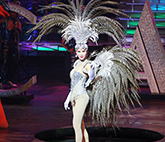 Fitness Enthusiasts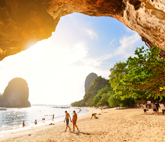 Beach Bums
Things to Know before you Visit:
1
While the activity doesn't require any previous experience, it does demand some level of physical fitness, even for beginner level climbs.
2
For those interested in Deep Water Solo climb, if you have no prior experience of rock climbing, you will be required to take a beginner course before you can participate in a Deep Water Solo Climb.
3
Since there are many establishments offering this activity, it is important to choose the ones that offer insurance along with their services.