Overview
Ever tried surfing on a rainy day? If you have any sort of experience with the activity, you know that it's very dangerous. Whether it's raining or whether you're a beginner surfer, the Surf House Phuket is the perfect place for you.
Creating artificial (and perfect) waves for surfing with its signature machine called the FlowRider, the Surf House Phuket offers a truly unique experience that is equal parts fun and exhilarating. The best part is, Surf House Phuket is more than just a destination for surfing.
Whether you're looking to party, or simply enjoy some quality time with your family, Surf House Phuket is the place to be. With over 400 drinks and 45 meal options, you will be spoilt for choice at the Surf House.
Suggested for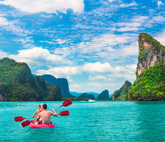 Young Adults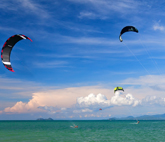 Surfing Enthusiasts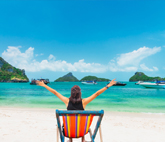 Beach Bums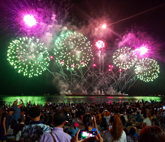 Partygoers
Things to Know before you Visit:
1
There are two branches of Surf House in Phuket, both offering equally exceptional entertainment value. One is located on the Kata Beach, while the other is located on Patong Beach.
2
There are height restrictions applicable on surfing and bodyboarding activities. For surfing (flowboarding), the minimum height requirement is 122 centimeters and for bodyboarding, it is restricted at minimum 107 centimeters.
3
The place is a popular choice for personal and business events and thus, it is better to check availability before heading to the Surf House.


Open Timings:
9:30 A.M. to 11 P.M
Entry Fees for Kids:
790 TBH (9:30 A.M. to 11 A.M)
Entry Fees for Adults:
990 TBH