From sun-soaked islands and tantalizing dishes to majestic temples and revered martial arts—every journey here becomes a cherished memory for wanderers. A traveler's dream come true!
Best time to Travel
November to April is the best time to visit Thailand.
Currency
The currency of Thailand is the Baht, with an exchange rate of approximately 31 Baht to 1 USD.
Thailand Tour Packages
Dreaming of a Thailand getaway? It's time to turn that dream into reality with our Thailand tour packages. Our Thailand packages cater to every budget. Whether you are looking for a honeymoon in Thailand, a family trip to Thailand, or an affordable bachelor's trip, you'll find the one package that suits your interests and budget. Each Thailand tour package has been meticulously designed to cover key destinations in Thailand. Choose from a wide range of Thailand tour packages and get ready for an unforgettable Thai travel experience.
Places to visit
The Grand Palace, Bangkok
The Grand Palace is one of the most iconic landmarks in Thailand. It was once the official residence of the Thai kings. Its dazzling architecture and design are breathtaking, and it is a site of great cultural and historical significance. The Wat Phra Kaew temple inside the palace has also been a major tourist attraction.
Chatuchak Market, Bangkok
Chatuchak Weekend Market is one of the biggest and busiest markets in Thailand. It has more than 1500 stalls and receives 2 lakh visitors per week. It is an ideal place to shop for home decor, clothing, accessories, Thai silk, and plants. On weekends, the market is open from 9 am to 6 pm, and from 6 pm to 12 am on Fridays.
Coral Island, Pattaya
Located 7 km away from Pattaya Beach lies the beautiful Coral Island. It is popular for its crystal-clear waters, clean beaches, thrilling water sports, well-designed seating decks, and healthy population of corals. There are also many restaurants that serve Thai food. You can reach there by taking a ferry ride.
Walking Street, Pattaya
Pattaya Walking Street is one of the most visited places in Pattaya, primarily for its vibrant nightlife and clubs. The 700-metre-long walking street is dotted with go-go bars and restaurants with neon signs welcoming people in. There is no traffic on the street, and it is only open to pedestrians after 6 p.m.
Patong Beach, Phuket
Patong Beach is a stretch of 3 km long beach running on the west side of Phuket. It is famous for its stunning nightlife and full-moon parties. The beach is conveniently lined with sun loungers and changing rooms. Whether you want to lay down and relax or go snorkelling, the beach has something for everyone.
Mahanakhon SkyWalk, Bangkok
A great place to get a panoramic view of Bangkok city, Mahanakhon Sky Walk and observatory deck is a delight for the eyes. The highest point of the SkyWalk is called "Peak" and is located 314 m above the ground level. You can click photos only in the designated area for photography.
SriRacha Tiger Zoo, Pattaya
Sriracha Tiger Zoo is considered one of the biggest zoos in Thailand. It is a famous tourist site and has a variety of animals, such as elephants, crocodiles, ostriches, and, of course, tigers. You can click on photos of elephants and tigers and learn about their natural behaviour, habitat, and interesting facts about their conservation.
Bangla Road, Phuket
Bangla Road is the place in Phuket to savour the nightlife. The 400-metre road is lined with neon-lit bars and restaurants. It is famous for its cheap liquor and eateries. In the evening, vehicular traffic is not allowed to pass through the road, making it convenient for pedestrians to explore the market freely.
Tiger Cave Temple, Krabi
Located on a hilltop and only accessible by taking a strenuous flight of stairs, Tiger Cave Temple is a significant landmark. Once you reach the top, you're greeted by a scenic view of lush forest. A golden statue of Buddha positioned in a meditative pose is the highlight of the temple.
Big Buddha, Phuket
The Big Buddha in Phuket is a tall statue of Maravija Buddha made from white marble, which symbolises strength, unity, and peace. The best time to visit Big Buddha is just before the sunset. Both tourists and devotees come to pay respect and admire the grandeur of the Maravija Buddha.
Na Muang Waterfall, Koh Samui
Na Muang is a serene waterfall surrounded by lush greenery. It provides an opportunity for a refreshing swim. You can find families, couples, and solo travellers enjoying the waterfall. There is no entry fee or ticket to enjoy this stunning waterfall, and the best time to visit Na Muang is after the end of the rainy season.
The Sanctuary of Truth, Pattaya
Sanctuary of Truth A temple is a 105-metre-tall establishment built entirely from intricate wooden carvings. The four sections are dedicated to Thai, Chinese, Indian, and Khmer mythologies. And like most Thai temples, you are required to dress modestly to enter. There are also boat rides and elephant rides that take place nearby the temple.
Elephant Sanctuary, Krabi
The Elephant Sanctuary in Krabi promises to give you an ethical elephant tourism experience. Here, you can interact with the elephants in a natural environment, bathe them, feed them, and click photos with them. Most elephants here are rescued from overwork and abuse from the tourism and logging industries.
Jim Thompson House Museum, Bangkok
The house of Jim Thompson, an American businessman, architect, and art collector, was turned into a museum. It will take about 30 minutes to explore the museum and learn about Thai history and culture. This museum also organises various cultural and international exhibitions.
Railay Beach, Krabi
The breathtaking Railay beach is famous for its limestone cliffs, azure waters, and swaying coconut palms. It is a well-known place where tourists go for rock climbing. Apart from this, in Railay, you can also enjoy kayaking, hiking, swimming, and snorkelling. You can also eat at the restaurants and bars located on the beach.
Klong Thom Hot Springs, Krabi
Take a rejuvenating dip at Klong Thom Hot Springs, located in the heart of Phra Bang Khram Nature Reserve. The geothermal activity beneath the earth keeps the water warm enough to give you a refreshing experience. The hot spring mineral salts provide health benefits. The entrance fee to Krabi Hot Springs is 100 THB.
Things to do
Shop at Indra Square, Bangkok.
Indra Square Market is an air-conditioned, multi-level indoor market in Pratunam, Bangkok. It has around 300 wholesale and retail stores from which you can buy clothes, footwear, accessories, cosmetics, handbags, toys, electronic gadgets, showpieces, etc. A food court on top serves fast food and Indian, Thai, and Chinese cuisines.
Visit the Temple of Reclining Buddha in Bangkok.
As the name suggests, the temple of Reclining Buddha (Wat Pho) houses a 46-metre-long reclining Buddha statue covered in gold leaf and is one of the most important temples in Bangkok. Make sure that your knees and shoulders are covered before you enter the temple.
Try Thai street food in Sukhumvit.
Bangkok's Sukhumvit district is quite famous for its street food. There are many street food stalls that can quickly whip up delicious food for you. From spicy and delicious pad Thai noodles to banana pancakes to mango sticky rice, there is something available for everyone's liking.
Click Photos with Tiger, Phuket
Get a chance to click photos with Tiger at Tiger Kingdom in Phuket. Here, tigers have been controlled and tamed by their trainers since birth. You can take photos with a cub or an adult tiger. Get up close and personal with these majestic animals and freeze the moment for a lifetime. You can also learn about their conservation and protection programmes.
Go Karting in Pattaya
Go-karting in Pattaya is a great activity to do with friends for an adrenaline rush. You can rent a cart and choose a track, either for beginners or advanced players. You can also get training to control the cart and your speed if you're a beginner. It is not suitable for pregnant women and people with motion sickness.
Go scuba diving in the Phi Phi Islands.
Scuba diving gives you an unparalleled view of the underwater world, from colourful corals to fish and exotic marine flora. Phi Phi Islands has dive sites that are suitable for all ranges of divers, whether you're a beginner or an expert. A typical diving session lasts from 30 minutes to 45 minutes.
Try skydiving in Pattaya.
For all the adventure enthusiasts, skydiving is another thrilling activity that you may try in Pattaya. The diving takes place at an approximate height of 13,000 feet. You can take a jump with your dive instructor. The total duration of the activity lasts up to an hour.
Rejuvenate yourself at Thai Spa and Massage in Bangkok.
Pamper yourself with a relaxing Thai spa and massage in Bangkok. It's a great way to unwind from the travelling stress and feel energised again. Bangkok is lined with many spa centres; the prices start at 300 THB, and a spa session can last around 40 to 60 minutes.
Buy handicrafts from Chaing Mai.
Chiang Mai is famous for its intricate wooden carvings and traditional handicrafts, which are deeply influenced by Cambodian-style carvings. You can find them at the Chiang Mai Weekend Market.
Enjoy Nightlife at Walking Street, Pattaya
Pattaya Walking Street is known for its pulsating nightlife, vibrant clubs, rooftop bars, and adult-themed entertainment. It is one of the most famous walking streets in all of Thailand. It is open 24 hours a day, and there is no entry fee to explore the street itself. It is suitable for friends and couples.
Go elephant trekking in Phuket.
Elephant trekking is a unique experience that connects you to animals and nature. There are many sites in Phuket that provide elephant trekking. Sit comfortably on an elephant as these gentle creatures roam around, making you see the sites of their sanctuary. A ride typically lasts up to 30 minutes.
Watch a Cabaret Show in Phuket
The Simon Cabaret Show is one of the most prestigious cabaret shows in Thailand. It is an eclectic mix of drama, comedy, singing, and dancing. This delightful cabaret show is family-friendly. Get ready for an hour-long spectacular display of sounds, visuals, and artistry put up by Thai transgender artists.
Do rock climbing in Krabi.
Test your strength and stamina while rock climbing in Krabi. It is a popular adventure sport among tourists. The highlight of rock climbing in Krabi is witnessing the beautiful formations of limestone cliffs. You can take a half-day, one-day, or a three-day course of rock climbing.
Attend a full moon party in Koh Phangan.
A full moon party in Koh Phangan is for all the party animals who like to drink, dance, and have fun until the break of dawn. Happening every full moon night, the party takes place on Haad Rin Beach and is attended by 30 thousand people!
Explore Damnoen Saduak Floating Market, Bangkok.
Enjoy a unique shopping experience while floating on a boat at Damnoen Saduak Floating Market. The vendors sell colourful souvenirs, candles, soaps, spa items, fruit and veggies, etc. A rowing boat can cost up to 300 THB to 400 THB.
Take a Thai cooking class.
Get hands-on knowledge of Thai cuisine, the use of spices and chilli oils, and the ins and outs of your favourite Thai preparations in a Thai cooking class. Learn from an expert Thai cook and prepare a Thai dish from scratch. Indeed, it is a great way to make memories and socialise with different people.
Enjoy a dinner cruise in Bangkok.
There is nothing like enjoying a candlelit dinner with a loved one, and the joy multiplies when it's on an illuminated, decked-up crusie. Share a hearty meal, a glass of wine, and laughter, and make unforgettable memories on a dinner cruise in Bangkok.
Best Time To Visit
The best time to visit Thailand is from November to April. During this time, the weather is pleasant, so it becomes conducive to going for sightseeing and outdoor activities. The landscape of Thailand gets filled with lush greenery as the rainy season has just subsided. It is also an ideal time to go for many water sports activities, such as scuba diving and snorkelling, due to improved visibility and clear water currents. One also gets to witness Thai festivals and New Year's Eve parties during this time. Therefore, the months of November and April are the best to explore Thailand.
How To Reach : For Indian Citizens, For International Travellers
Indian Citizens: All Indian citizens holding a valid passport get a Visa on Arrival (VoA) in Thailand for up to 60 days. All major Indian airlines, such as Air India, SpiceJet, Jet Airways, and IndiGo fly to Thailand. Additionally, Thai Airways, Thai AirAsia, Druk Air, and Bangkok Airways also provide flight connectivity from India to Thailand. Indian citizens can take a non-stop flight from four Indian cities: New Delhi, Bangalore, Mumbai, Kolkata, Ahmedabad, and Chennai. It takes an average of 4 hours to reach Thailand from India.
International Travellers: International travellers need to check whether they are on the list of visa-exempt countries or VoA countries and plan accordingly. Bangkok International and Phuket International Airports are connected to most countries. International travellers, depending on which country they are travelling from, can reach Thailand by railways, roadways, and waterways.
Culture of Thailand
Thailand, also known as the Land of Smiles, has a strong, beautiful and vibrant culture. It is deeply rooted in Buddhism and lays emphasis on values such as respect, harmony, tolerance and peace. These values are the bedrock of Thai society which can be seen in Thai people who are ready to welcome you with their hospitality and warm smiles. And despite being embedded in tradition, Thailand has wonderfully accommodated and adapted to the modernity of present times. It is one of the few destinations which provides you the opportunity to explore the best of nature, temples and the modern tourist attractions.
Food of Thailand
Pad Thai (Stir-Fried Noodles)
Considered to be the national dish of Thailand, pad Thai is essentially stir fried noodles which are cooked with shrimps, scrambled egg, fish sauce, shallots, tofu and garlic. Additionally, it is peppered with Thai red chilli powder and palm sugar. It's an explosion of flavours on the mouth.
Tom Yum Goong (Hot & Sour Shrimp Soup)
Tom Yum Goong or Khung is a hot and sour soup made with shrimp, lemongrass, fish sauce and Thai herbs. The soup is a favourite amongst locals as well as tourists. Although the main ingredient has always been shrimp, you will also find the soup made with chicken, pork or tofu.
Thai Fried Rice
Like many Asian countries, Thailand too, has its own version of fried rice. It is prepared with Thai jasmine rice and Thai basil leaves. It can be made with either shrimp, pork, or chicken and tastes best when it's eaten hot.
Som Tam (Green Papaya Salad)
An underrated salad in the salad world, Thai green salad is made from raw papaya fruit and is tossed with a mix of Thai chiles, garlic, dried shrimp, roasted peanuts and beans.
Keow Wan Gai (Green Curry)
Popularly known as the "Thai Green Curry" – it is a thick gravy filled with chicken or shrimp and has both sweet coconut flavour and spicy flavour of chillies and is often eaten with rice.
Laab (Spicy Salad)
Laab is a flavourful salad made with mushrooms, minced meat, herbs, shallots, lime juice, fish sauce and naturally, chilies. It is often accompanied with a raw vegetable to cut off all that hotness.
Gaeng Daeng (Red Curry)
A popular Thai dish consists of red curry paste cooked in coconut milk with meat added, such as chicken, beef, pork, duck or shrimp, or tofu. It has a distinct red colour, strong aroma and hot and spicy flavours.
Tom Kha Gai (Chicken in Coconut Soup)
A tamed down version of spicy and sour soup. The coconut milk used balances all the heat and provides a sweet taste. If you aren't a big fan of species, or can't handle spicy dishes, try Tom Kha Gai on your Thai trip.
Khao Niao Mamuang (Mango Sticky Rice)
One of the most popular dishes in Thailand, Mango sticky rice is a favourite of many. This dish is made with sliced pieces of mango, sticky rice drenched in sweet coconut milk and condensed milk.
Gai Tod (Fried Chicken)
Gai Tod is a Thai fried chicken made with marinating chicken drumsticks into a spice mix and rice flour and is deep fried. To add an extra layer of flavour it is often served with a spicy dip called nam jim.
Popular Adventure sports in Thailand
Hop on a journey in Thailand filled with thrill, excitement and ecstasy with its numerous adventure sports. From the stamina-testing rock climbing in Krabi to awe-inspiring scuba diving in Phuket, and the surreal skydiving experience in Pattaya to exhilarating white water rafting – Thailand offers a myriad of adventure sports to satisfy the inner daredevil in you!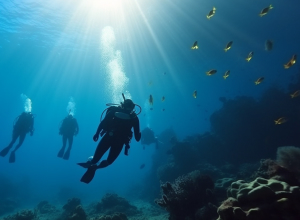 Scuba Diving With Sharks
Awaken your inner daredevil and enjoy scuba diving with sharks in Phuket. Witness the wonderful corals and stunning marine flora and fauna.

Phuket

100-200 min.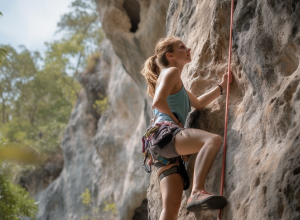 Rock Climbing
Test your endurance and strength while rock climbing in Krabi. Sign up for an adventure of a lifetime!

Krabi

3–4 hours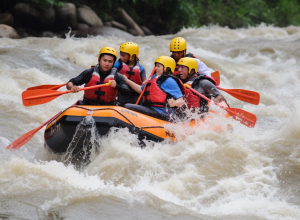 White Water Rafting
Enjoy the adventurous ride of rafting in the gushing rapids of the Mai Taeng River. A must-do in Chiang Mai for all the nature lovers and adrenaline junkies!

Chiang Mai

4–6 hours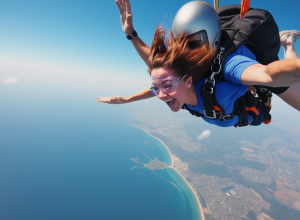 Skydiving
Embrace the blue skies and get the ultimate adrenaline rush with skydiving in Pattaya.

Pattaya

1-2 hours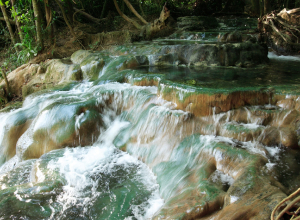 Walk in nature and take a dip in the Hot Springs
Get the ultimate healing experience with a therapeutic walk in nature followed by a plunge in the hot springs of Krabi.

Krabi

1-3 hours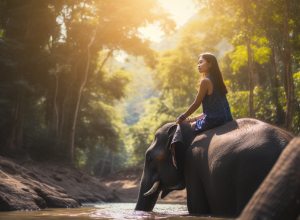 Elephant Trekking
Spend memorable time with the majestic and gentle elephants of Phuket. Enjoy trekking tours with elephants in Thai elephant sanctuaries and get one step closer to nature.

Phuket

30 - 45 minutes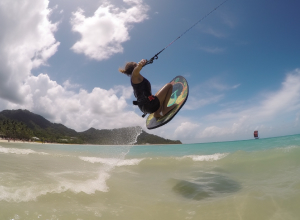 Kite Surfing
Enjoy Kitesurfing on turquoise waters of Koh Phangan and embrace the winds as you surf along.

Koh Phangan

2 hours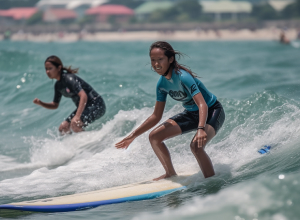 Surfing
Hop on the surfboard and ride along roaring waves in Pattaya. A must try activity for all the water sports enthusiasts.

Pattaya

2-3 hours
Places to shop in Thailand
Thailand is a shopper's paradise! Explore Thailand's best shopping destination and indulge in retail therapy.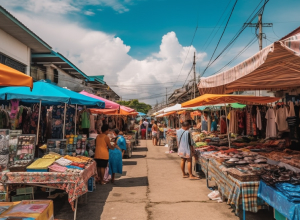 Phuket Weekend Market

Wirat Hong Yok Road

Sat - Sun 4 PM - 10 PM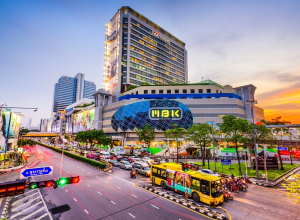 MBK Center (SIAM)

Pathum Wan, Bangkok

10 AM - 10 PM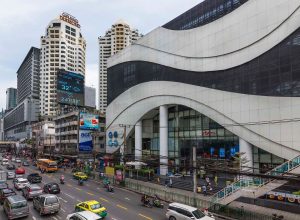 Pantip Plaza (PRATUNAM)

Ratchathewi, Bangkok

9:00 AM to 8:00 PM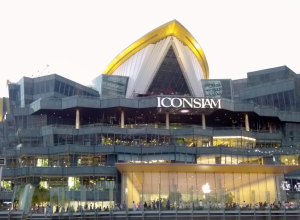 Icon Siam

Khlong San, Bangkok

10 AM - 10 PM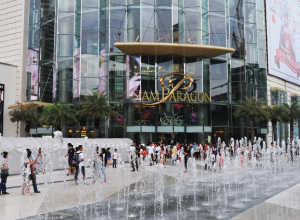 Siam Paragon

Pathum Wan, Bangkok

10 AM - 10 PM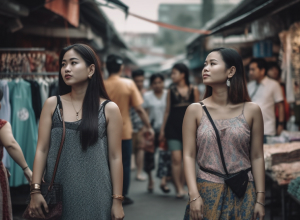 Chatuchak Weekend Market

Kamphaeng Phet Road Chatuchak

7 AM - 6PM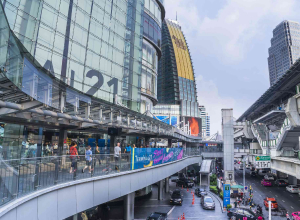 Terminal 21: A Diverse Shopping Complex

Thawi Watthana, Bangkok

10 AM - 10 PM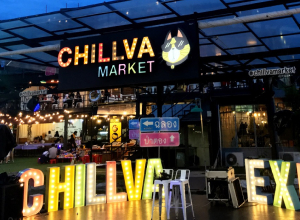 Chillva Market

Amphoe Mueang Phuket

5 PM – 11 PM, Tuesday to Saturday
Places to visit in Thailand
Travel to the best destinations in Thailand and embrace their wonders. Feel the modern and dynamic vibe of Bangkok, relish in the liveliness of Pattaya, bask on the beaches of Phuket, and immerse yourself in the serenity of Chiang Mai. Your Thai adventure awaits!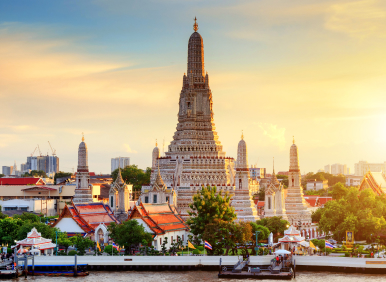 Bangkok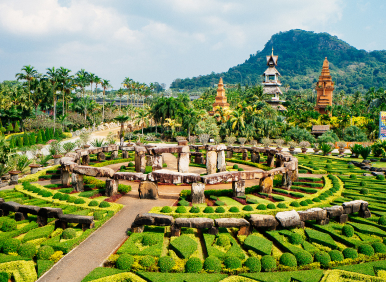 Pattaya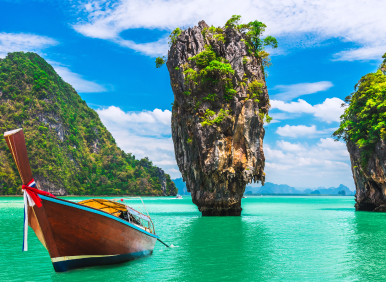 Phuket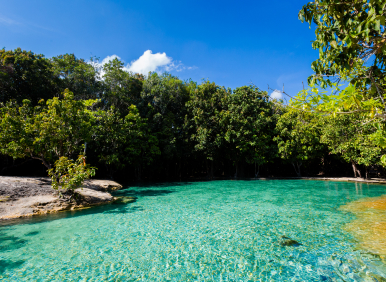 Krabi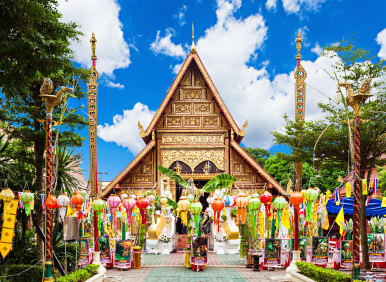 Chang Mai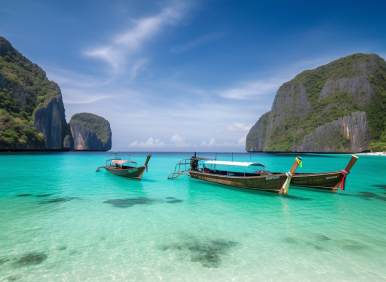 Phi Phi Island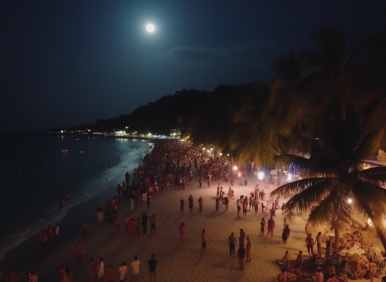 Koh Phangan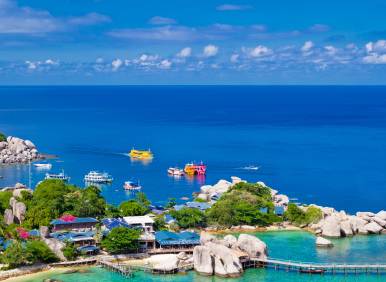 Koh samaui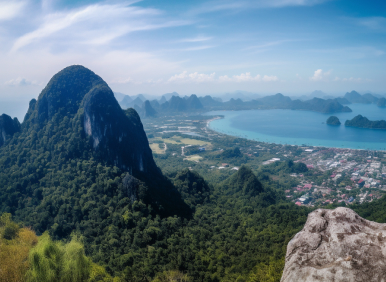 Surat Thani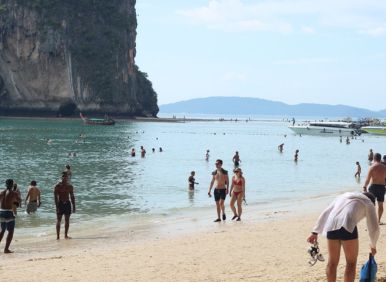 Railay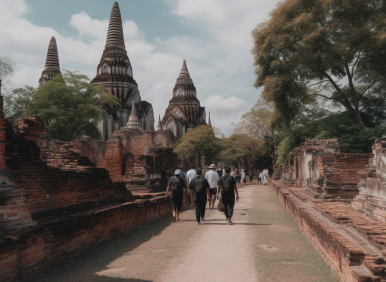 Ayutthaya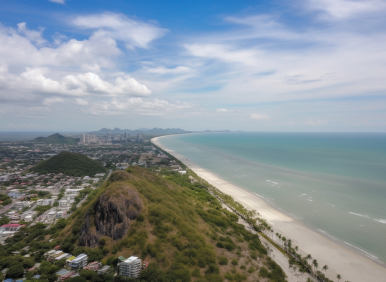 Hua Hin
Things to do in Thailand
Enjoy Thailand's diverse and vibrant experiences, from exploring its majestic temples to island hopping, and from shopping in weekend markets to capturing its lush panoramic nature. The tapestry of Thai travel is filled with cultural hotspots, pristine beaches, exhilarating nightlife, and party spots; it promises a trip like no other.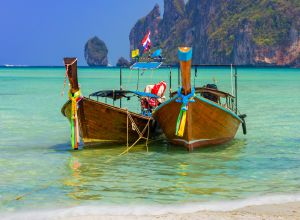 Avg. cost: 2000 THB to 3000 THB
Go island hopping across Thailand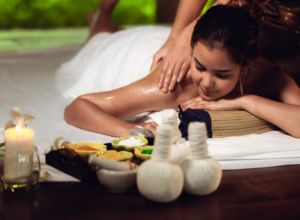 Avg. cost: 300 THB to 600 THB
Rejuvenate with a Thai Massage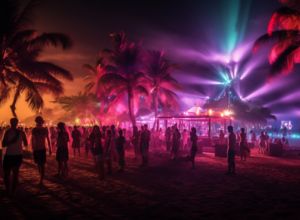 Avg Cost: 200-300 THB
Dance the night away at the Full Moon Party!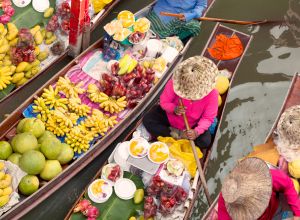 Avg Cost: 400 THB per person and 2000 THB for shared
Discover the unique floating markets of Thailand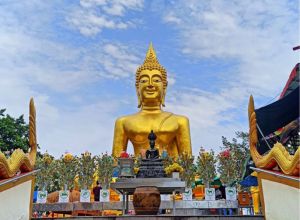 Avg Cost: 500 THB
Visit the Temple of the Emerald Buddha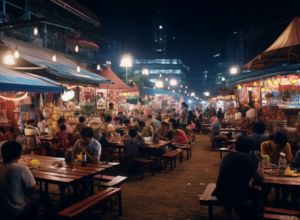 Avg Cost: Free!
Explore the enchanting night markets
Avg. Cost: 900 THB to 3500 THB
Click Photos with Tiger in Phuket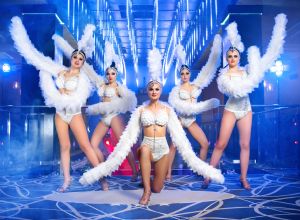 Avg. Cost: 1099 THB to 899 THB
Watch a mesmerising Cabaret Show
Top Cruises in Thailand
Go on a mesmerising Thai cruise and make unforgettable memories with your loved ones!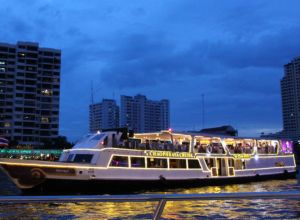 Approx Cost: INR 2,900/-
Wan Fah Chao Phraya Riverboat Cruise

7 PM to 9 PM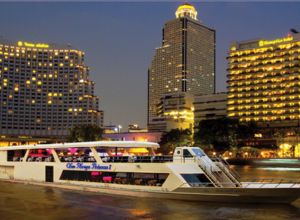 Approx Cost: INR 2200/-
Chao Phraya Princess Dinner Cruise, Bangkok

7:30 PM to 9:30 PM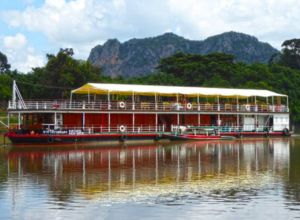 Approx Cost: INR 73,000/- for 4 days, INR 1,24,125/- for 7 days
River Kwai Cruise

Monday & Thursday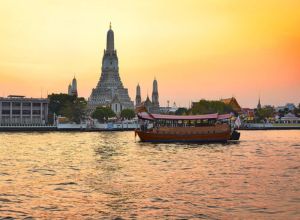 Approx Cost: INR 4800/-
Manohra Cruise

Daily 10 AM - 8 PM
Best Indian Restaurants
Craving for Indian food in Thailand? Fret not; this tropical nation has got you covered. Relish the lip-smacking, authentic Indian food and flavours that feel like home. Check out these top Indian restaurants.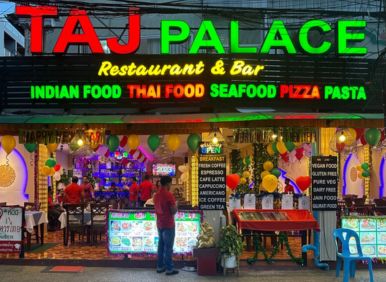 Timings: 08:00 AM - 11:30 PM
Taj Palace Authentic Indian Restaurant
Pizza, Seafood, Indian, Thai etc.
Krabi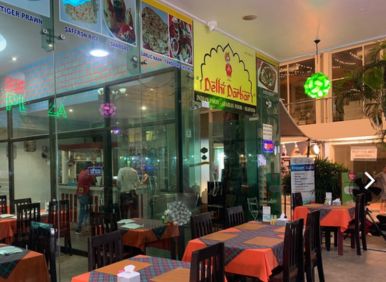 Timings: 11:00 AM - 10:30 PM
Delhi Darbar, Patong
Indian, Asian, Arabic
Phuket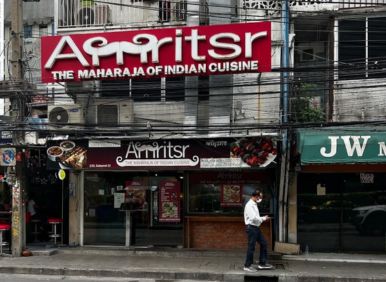 Timings: 11:00 AM - 12:00 AM
Amritsr Sukhumvit 22
Indian, Asian, Grill, Wine Bar
Bangkok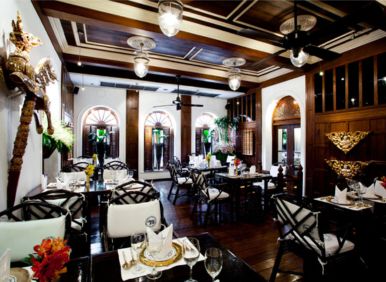 Timings: 11:30 AM - 2:30 PM and 5:30 PM - 10:00 PM
Blue Elephant Resturant
Asian, Thai
Bangkok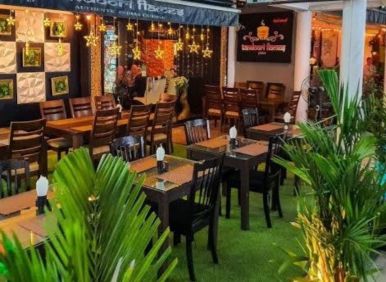 Timings: 12:00 PM - 11:45 PM
Tandoori Flames
Indian, Thai, Asian
Phuket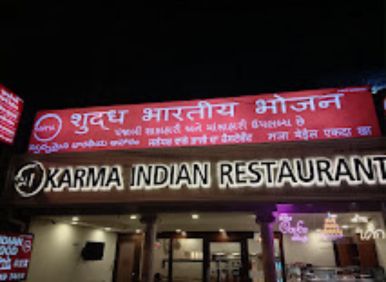 10 AM - 04 AM & Mondays (11 AM - 12 AM)
Karma Indian Restaurant
North Indian, Pan Asian
Pattaya
Taste the flavours of Thailand
Thailand is a country of epicurean delights and no Thai journey is truly complete without immersing oneself in its delectable food. Begin your gastronomic adventures by exploring these remarkable destinations, each offering a genuine taste of Thailand's rich flavours!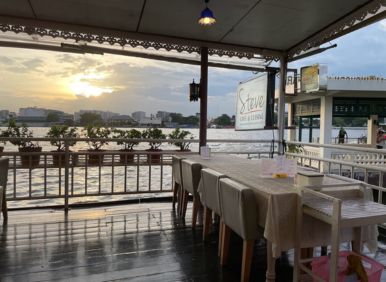 Timings: 11 AM - 11 PM
Steve Cafe and Cuisine
Asian, Thai
Bangkok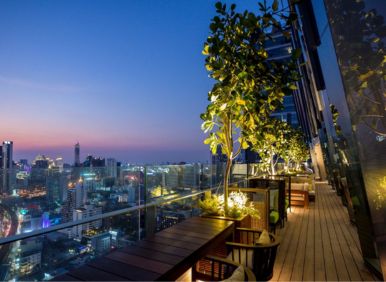 Timings: 5:30 PM - 12:00 AM
Spectrum Lounge & Bar
Grill, Bar, European
Bangkok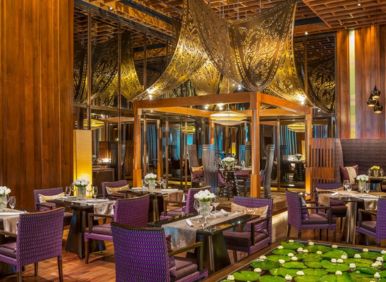 Timings: 12 PM - 03 PM & 06 PM - 12 AM
Sra Bua by Kiin Kiin
Asian, Thai
Bangkok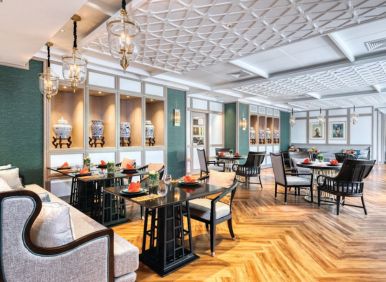 Timings: 11:30 AM - 2:30 PM & 6:00 PM - 10:00 PM
The House Of Smooth Curry
Thai
Bangkok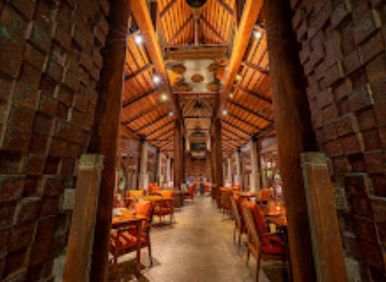 Timings: 6:00 PM - 11:00 PM
Ginja Taste
Asian, Thai
Phuket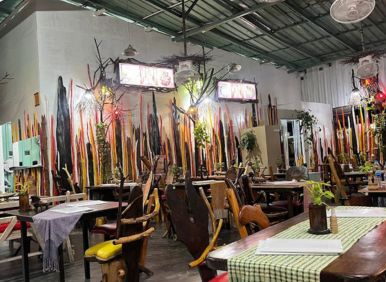 Timings: 5:00 PM - 10:00 PM
Red Chilli Thai Cuisine
Asian, Thai
Krabi
Frequently Asked Questions
What are the best destinations to cover in the Thailand tour itinerary?
What is the ideal month to visit Thailand?
How much does a 5 day Thailand travel package cost?
What is the best itinerary for a one-week Thailand tour?
What are the best places to visit during the Thailand tour with kids?
How can I make the best budget-friendly Thailand tour plan?
What is the best time to take the Thailand tour package?
What are the best beach destinations to visit on the Thailand tour plan?
What all is included in the cheapest Thailand family package?
How much does it cost for a Thailand tour package from India?
Why should I opt for the Thailand tour package?
What are the requirements of a Thai tourist visa?
Are there direct flights from India to Thailand?
What languages do people in Thailand speak?
What type of food is available in Thailand?
Can I use my Indian driver's licence in Thailand?
What are the adventurous activities to do in Thailand?
How is the nightlife in Thailand?
What are the famous scuba- diving places in Thailand?
List of best sky-diving places in Thailand and their cost?
What are the famous Floating markets to visit in Thailand?
What are the famous temples to visit in Thailand?
Can I use my internet and phone in Thailand?
Suggest some romantic activities to-do in Thailand?