Pattaya Honeymoon Packages
Whenever we think about honeymoons we think about something extremely romantic. What could be more romantic than flying away with your partner to an exotic location where love is in the air. Where you and your partner can explore your relationship, make some memories, try new things together, and most importantly have ample alone time with just each other. If your idea of a perfect honeymoon is also the same then book Pattaya Honeymoon Packages and fly with your partner to one of the most popular cities in Thailand.
You may also check our tailor made Pattaya Tour Packages
We have found Honeymoon Packages for you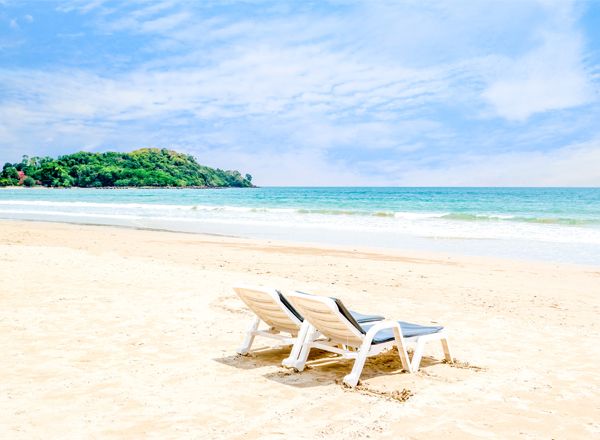 04 Nights / 05 Days
Exortic Honeymoon in Thailand
Price

Available
Only

on Request
Hotel Stay
Flights
Sightseeing
Cab Transfer
Meals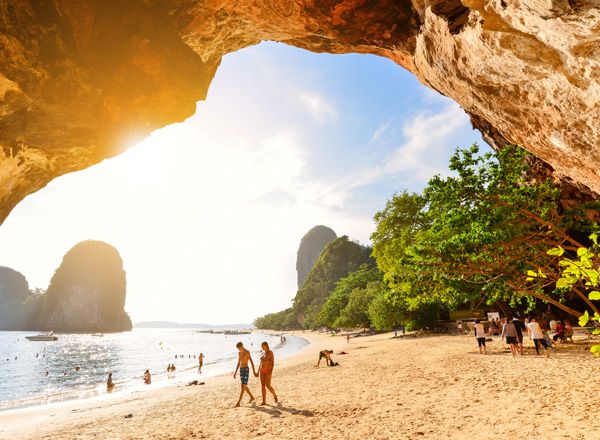 04 Nights / 05 Days
Budget Honeymoon Package in Thailand
Price

Available
Only

on Request
Hotel Stay
Flights
Sightseeing
Cab Transfer
Meals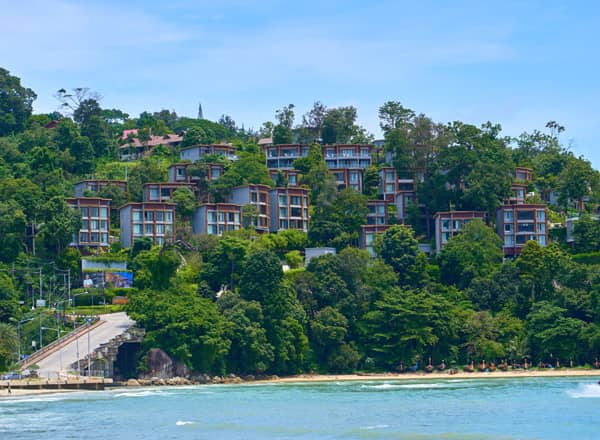 04 Nights / 05 Days
Love for Phuket
Price

Available
Only

on Request
Hotel Stay
Flights
Sightseeing
Cab Transfer
Meals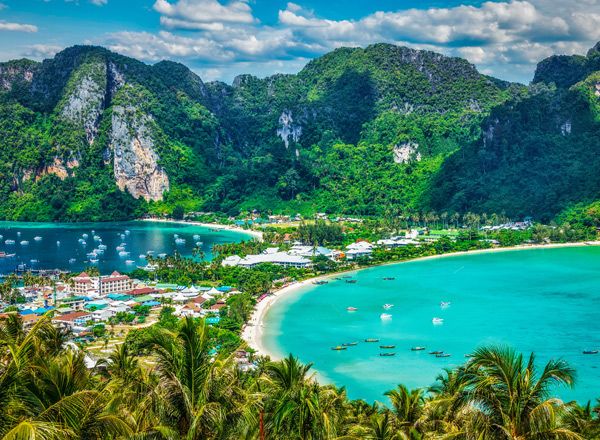 05 Nights / 06 Days
Make love in Phuket and krabi
Price

Available
Only

on Request
Hotel Stay
Flights
Sightseeing
Cab Transfer
Meals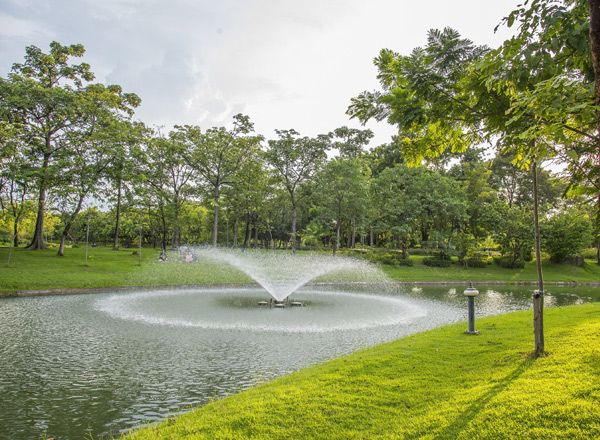 04 Nights / 05 Days
Love in Bangkok Pattaya
Price

Available
Only

on Request
Hotel Stay
Flights
Sightseeing
Cab Transfer
Meals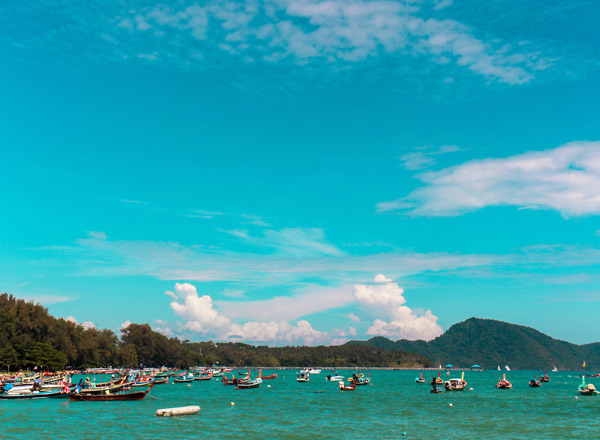 04 Nights / 05 Days
Overloaded Love for Phuket
Price

Available
Only

on Request
Hotel Stay
Flights
Sightseeing
Cab Transfer
Meals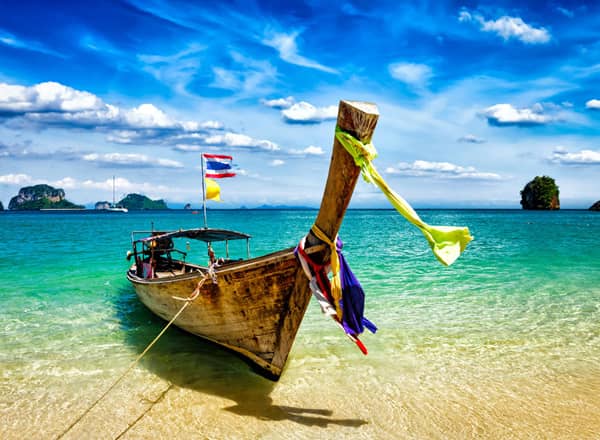 06 Nights / 07 Days
Special Honeymoon Delight in Phuket & krabi
Price

Available
Only

on Request
Hotel Stay
Flights
Sightseeing
Cab Transfer
Meals
Why Pattaya is the Best Honeymoon Destination
Privacy is of prime importance for couples on their honeymoon. Pattaya has an array of resorts and hotels with world-class services, spacious rooms, and tempting villas. It not only allows you to spend quality time with your beloved but also does so in the most luxurious manner. If you are a romantic person then you are surely a fan of sunsets. Pattaya is known for its gorgeous beaches which couples love to take a stroll in while enjoying the sunset. If you are an adventurous couple then you would find plenty of watersports to try here. Cruise in the Chao Phraya River is sure to be one of the most romantic experiences in your life. Colorful Night Markets, delicious food, stunning Temples, everything that you could want in a tourist destination is here.
Also Read: Things to do in Pattaya & Places to visit in Pattaya
Best Resorts and Hotels for Honeymoon in Pattaya
| Resort Name | Address | Price Range (1 night, two adults) | Why is it good for honeymoon |
| --- | --- | --- | --- |
| Dusit Thani Pattaya | 240/2, Pattaya Beach Road, Pattaya | Rs.6,238 – Rs.7,709 | Here you will find a luxurious blend of city comfort and beach relaxation. It is in the vicinity of many famous attractions. It has three great dining options-Cascade Restaurant, The Bay Grill & Buffet,and  Dusit Gourmet Bakery. |
| Amari Pattaya | 240/2, Pattaya Beach Road, Pattaya | Rs.8,153 – Rs.9,958 | The resort offers unrivaled views and undeniable luxury. Food here is fingerlicking good. Couples will love the privacy. |
| Holiday Inn Pattaya | 463/68, 463/99 Pattaya Sai 1 Road, Pattaya | Rs. 7,717 – Rs.7,726 | If you love things that are classic then you are sure to enjoy your stay here. The guest rooms and suites are stylish with balconies and ocean views, perfect for honeymoon couples. The Inn is fully equipped with recreational centers like gym, outdoor swimming pools, and spas. |
| Golden Tulip Resort | 469 moo 5, Pattaya Naklua Soi 16 Banglamung, Pattaya | Rs. 4,301 – Rs.4,380 | The beachfront resort is situated on one of the most peaceful, clean, and private beaches in Pattaya, Wong-Amat Beach. The resort has everything from recreational centers to outdoor swimming pool. Couples who love to party are sure to enjoy the rock bar in the resort. Delicious Thai and International Cuisines are served by the restaurant in the resort. |
| Centara Grand Mirage | 277 Moo 5 Naklua, Banglamung, Pattaya | Rs.16, 838 – Rs.19,504 | Another luxurious resort on the Wong-Amat Beach. It is decorated in the lost world theme. The resort is truly one of the most luxurious resorts. It has eight delicious dining options. Couples after an entire day of sightseeing can relax in its award-winning spas. There's so much to keep yourself engaged here from freeform pool, a meandering lazy river, waterslides, an adult's pool, Jacuzzis, cliff jumping platform, fitness centre, tennis courts, and rock climbing facilities. |
Best Restaurants for Honeymoon in Pattaya
| Restaurants Name | Address | Why good for honeymoon couples |
| --- | --- | --- |
| The Glass House Pattaya | 5/22 Moo 2, Na Jomtien Sattahip, Pattaya | You would feel yourself transported to a set from a Disney Movie a soon as you step into the restaurant. The place is surrounded by several Pine Trees and is  ideal for a romantic dinner. |
| Sugar Hut Restaurant | 391/18 Moo 10 Tabphya Rd., Sugar Hut Resort, Pattaya | A perfect secluded restaurant where you can escape the hustle and bustle of the city.. The forest like atmosphere of the place  gives the couples all the privacy they need. The food is made of exotic spices and is appetizing. |
| Baba Nest | 88/5 Sakdidej Rd, Tambon Wichit, Amphoe Mueang Phuket, Chang Wat Phuket | It is the best beach bar. Besides relishing the delicious food Couples would enjoy the 360-degree view of the neighbouring islands and the Andaman Sea. |
| Cafe des Amis Fine Dining | Thappraya road Soi 11, 391/6, Moo 10,Pattaya | If what you have in mind is a romantic 6 course dinner with fine lighting and even finer ambiance, then this is the place to visit. Amazing seafood, European and French Cuisines, large wine list, cocktails, and a large Gin selection, the restaurant has all the ingredients for having a good time. |
| Sala Rim Nam Restaurant | 218/2-4 Moo 10, Beach Road Nongprue, Banglamung, Chonburi, Pattaya | You cannot visit a city life Pattaya and not try something that is hard to find in cities. This garden themed restaurant is something of that sort. The ambiance is not just romantic but heavenly. Surrounded by greenery and made of wood the restaurant is an oasis in the middle of a busy city. Food here is to die for. Couples will surely love the silence and tranquility that the place has to offer. |
Best Shopping Destinations in Pattaya
Nobody has an aversion for cheap and trendy shopping. When you are in a place such as Pattaya you could easily stack an abundance of trendy and cool things without straining your pockets. Pattaya has no dearth of shopping malls and market that every tourist love to explore. Here is a list of the top five places one could shop in Pattaya. has an aversion for cheap and trendy shopping. When you are in a place such as Pattaya you could easily stack an abundance of trendy and cool things without straining your pockets. Pattaya has no dearth of shopping malls and market that every tourist love to explore. Here is a list of the top five places one could shop in Pattaya.
Pattaya Floating Market– One of the most unique things in Thailand is its Floating Markets, and Pattaya too is no exception to this. Hire a man-powered boat and sail through the floating stalls that sell authentic Thai dishes, postcards, Thai handicrafts, clothes, art, and hand-made jewelry. The Four Regions Floating Market, located on Sukhumvit Road, is a must-visit even when shopping is not on your mind. Just sailing through observing the wooden houses built in different styles is fun. The Pattaya Floating market also has many educational attractions like a wooden-carving museum displaying carved images.
Mike Shopping Mall– A great place to buy swimsuits and printed tees. The place also has a good collection of souvenirs. You are sure to find the latest fashion clothes and accessories for really cheap prices. The top floor of the Mall has an excellent food court with quick and easy dishes.
One Tambon, One Product– If you want to buy something that is made from local craftsmen then this is the place to be. This is a part of a government initiative to support local communities. You can buy anything here from scented soaps to large wardrobes and more. The items being sold here has a remarkable level of skills and are reasonable.
Pattaya Night Market– It is a great place to buy discounted clothes, souvenirs, mobile accessories, and other electrical gadgets.. t-shirts, singlets, shorts, jeans, bags, luggage, sunglasses, scented soaps and other bathroom smellies, hats, scarves, shoes and more. Everything you could wish for you would find it here. You might need to haggle a bit but the place is excellent to stack up summer clothes and accessories of the latest fashion.
Mimosa– It is a colorful recreation of French cities along Sukhumvit Road. The place has more than 300 shops selling a collection of souvenirs, clothing, jewelry, Thai handicrafts, and more. It has an entry fee of 600 Baht for tourists. The mall has a musical fountain with a Tiffany-style Ladyboy show.
Also Read: Places to visit in Pattaya
Most Romantic Places in Pattaya
Pattaya has so many places that you can explore with your partner. The scenic beauty of the places increases when you are visiting it with the one person who makes your life beautiful. Here is a list of the top five romantic places in Pattaya that you must visit while on your honeymoon.
Jomtien Beach– Long strolls on cool white sand along the azure water while observing the glimmering city is sure to be a peaceful and romantic experience for couples. When on your honeymoon you should not miss the Jomtien Beach. It is a perfect place for couples to spend some relaxing and cuddling moments together. It is also a great place to try some local Thai street food.
Coral Islands– Crystal clear water, white sand, and thrilling watersports. If you love all of these then you must travel to the Coral Islands with your partner. Also known as the Koh Lan, the island has one of the best beaches in Pattaya. Couples can indulge in swimming, surfing, parasailing, jet-skiing, and snorkeling. You can take a ferry to the island, it charges about 30 baht per person.
Mini Siam– This is one of the most exciting places in Pattaya. From Sydney Opera to the Statue of Liberty, the place that houses mini replicas of various tourist attractions of the world. It is a great place to be visited on a day trip. You can click a lot of pictures with your partner and the various popular attractions.
Nong Nooch Village– One of the prime attractions in the place is its beautifully decorated orchid garden. One of the best places for couples to visit. You can spend time together roaming hand in hand while enjoying the beautiful landscape. The place also has Thai Boxing Shows, Cultural dance shows, and spectacular elephant performances.
Ripley's Believe It or Not– If you like a couple of love off-beat things then this place is a must-visit. It is an unconventional museum with themed galleries and fascinating exhibitions. It has titanic made of matchsticks, wax figure of four-eyed men, and some other crazy things that are hard to imagine.
Also Read: Things to do in Pattaya & Best Time to visit Pattaya
Why book Pattaya Honeymoon Packages with Thailand Tourism
Pattaya is a place that has lots to explore and even more to experience. You might miss out on exciting things if you are not well acquainted with the area. More, you might not be able to enjoy the way you want to if your itinerary is not carefully planned. Travel fatigue is not something you wish for while on your honeymoon and it can be easily avoided if you know when to be where and how. This is where we can help you. Thailand Tourism has been organizing international tours for over 15 years. We can not only help you with your bookings and planning but also help you get some best deals and discounts. Our Pattaya Honeymoon Packages are made keeping in mind that our couples not only get ample alone time but also try out all the exciting and fun things that they are sure to cherish. Our packages can be customized and tailored according to your needs.
Pattaya Honeymoon Packages FAQ's

What are the must-visit destination in Thailand?
Pattaya attracts various kinds of visitors. From bachelors to families everyone moves to Pattaya to have a memorable experience. Here are some kid-friendly activities that you could indulge in, in Pattaya:
1. GOLDEN BIG BUDDHA- Being located on the top of Pratumnak hill. As you climb the stairs you will get to experience a breathtaking view of Pattaya city. This enormous golden buddha is around 18 meters high and officially named Phra Buddha Sukhothai Walai Chonlathan.
2. SANCTUARY OF TRUTH - Whosoever has visited this prominent attraction has been left wonderstruck by the architecture and fine carving of wood that is beyond explanation. This temple will leave you and your spouse speechless. You can click a lot of captivating pictures .Within this sanctuary, there are exquisite wood sculptures and wood carving pieces that portray the philosophy of life. The art vogue used in the sanctuary is that of the benevolent one that must be referred to as one of the masterpieces of this era.
3. ALCAZAR CABARET SHOW- This infamous ladyboy show is a glamorous entertainment show which will make you stuck to your seats. This extravagant glittery dance and entertainment show takes place in one of the most famous theatres in Thailand by Pattaya second road. The fresh and dazzling performances will make your evening memorable. The ticket could cost you around 600-700 Baht depending on the seat you choose. VIP seats tend to be more costly.
4. CORAL ISLAND- With crystal clear water combined with copious coral reefs, and exquisite stretches of fine white sand, Coral Island (Koh Larn) could be a classical paradise. A visit to the coral island is a must as it's a great way to escape the hustle and bustle of city life. You with your kids could indulge in fun activities like banana boat riding, snorkeling, parasailing, and a lot more.
5. PATTAYA FLOATING MARKET- known as the four regions market. This market purely operates for tourists. It offers everything that you might be looking for. This market features cultural shows and dances that exhibit Thai culture and heritage which makes it the most visited floating market amongst the tourists due to the different shows that grab a lot of attention. Kids would love to sit in a boat and grab some of the snacks.
6. ART IN PARADISE - This museum is bombarded with arts that will give your kids an artistic experience. It has numerous exhibits that are fun to click pictures with. From taking a minimum of two hours your kids could have an exhilarating experience. The 3D paintings and surreal art are marvelous.
7. MINI SIAM AND MINI EUROPE- Mini Siam is a miniature home of replicas. This family-friendly place is famous amongst kids for its amazing miniature replicas of the most famous architecture. From Sydney's Opera House to London Bridge there is a lot of replica's that will amaze your kids. The price is 250 Baht for adults and 120 for kids.
8. RIPLEY'S BELIEVE IT OR NOT - This museum will instill curiosity in your kids. This museum is awe-inspiring and hard to believe. Get lost in mirror mazes, gaze through Ripley's aquarium, and strike a pose with celebrities at Louis Tussaud's waxworks.
9. UNDERWATER WORLD - It will make you and your kid experience the Aquatic world from up close. It will introduce you to the gigantic world of Marine life which includes colorful dancing jellyfishes, reef sharks, dolphins, turtles, and whatnot. your kids would surely be amazed by this place
10. TEDDY BEAR MUSEUM- This cute unique museum is home to these fluffy stuffed toys. it harbors more than 1000 stuffed teddy bears portraying different stories. This will be a fun experience for your kids. Teddy island is worth a visit.
Suggest some must-visit romantic beaches in Pattaya?
Pattaya's beaches are a perfect destination to spend your holidays lavishly and in a Romantic way if you are on your honeymoon.There are a lot of beaches that you must add to your list:
1. JOMTIEN BEACH - One of the most captivating beaches of Pattaya. It stretched up to 6 km long just next to Jomteinsaineung beach. It is famous amongst tourists for its peaceful environment and adventurous activities. Many couple's around the world visit this enormously romantic beach to
PATTAYA BEACH - A lesser-known fact about this beach is that it was a part of a "money heist". This crescent-shaped beach is famous amongst tourists, this is their first destination to visit. This beach has also gained popularity due to the water activities it offers. Fun adventurous activities like snorkeling. Parasailing, jet-ski riding are some of those. Your visit will be incomplete without a visit to Pattaya beach. Many couples visit this beach to experience the fun of water activities.
2. BAMBOO BEACH- This untouched beach is perfect if you just wanna relax under the sun on your sun lodger. The view is a visual treat for anyone, The crystal-clear water paired with white sand and turquoise sea is extremely soothing. This beach is cleaner and doesn't attract an irking amount of crowd.
3. WONG AMAT BEACH - This well-maintained beach remains untouched by vendors. The beach remains very calm and peaceful most of the time. The combination of white sand with turquoise water makes this beach splendid.
4. TAWAEN BEACH - The most visited beach in Koh Larn is a hidden gem due to its bewitching setting. The sunset on this beach is stunning. You could lie down on a rented sun lodger and have an exquisite evening to yourself.
How to spend a Romantic day in Pattaya?
On your Honeymoon in Pattaya. These are some activities you could indulge in, in Pattaya:
1. CANDLELIGHT DINNER AT JOMTIEN BEACH - Relish on authentic Thai food with your love on this lovable beach. What's better than spending an evening on such a romantic beach watching the sunset as the sky changes color and then walking under the moonlight with waves kissing your feet.
2. REVOLVE IN THE MERIDIAN REVOLVING RESTAURANT- Have a romantic dinner on the 54th floor of this stunning enormous building. You could have an amazing view of the city while having your food. Explore Pattaya's temples- Pattaya has been blessed with some of the most astounding temples like the sanctuary of truth, The golden temple, and whatnot. Spend your day in peace by praying for your happy and healthy love life together. Witness the glamorous ladyboy shows- The infamous ladyboy shows the Alcazar show is famous for its glittery and glamorous presentation of the Thai culture and tradition. This is a combination of dazzling clothing, superb acts, energetic performances that bring you dances from different countries around the world.
3. RELISH ON AUTHENTIC SNACKS AT THE FLOATING MARKET, PATTAYA- Floating markets are one of the most eccentric markets of Pattaya. This market features cultural shows and dances that exhibit Thai culture and heritage which makes it the most visited floating market amongst the tourists due to the different shows that grab a lot of attention.
4. HAVE AN ICY DAY AT FROST MAGIC ICE- Have a frozen experience wherein you could explore some of the most outstanding ice sculptures and carving that will make your jaws drop. The Indoors has some of the most amazing Ice sculptures of creatures and animals like polar bears, Snow houses, igloo, penguins, etc that are found in the Arctic. Dive in the sky with your love- what's better than diving in the sky. You will surely feel that adrenaline jump which will give you an electrifying experience.
Suggest some places to visit at night in Pattaya on honeymoon?
Pattaya is famous for its carefree parties, strip clubs, neon streets, and ladyboy shows. Here are some such clubs where you could enjoy Pattaya's crazy parties:
1. WALKING STREET - This beach-side street is always the busiest one. Being piled up with a lot of Go-Go bars, Discos, and clubs this street is perfect if you want to spend your night partying. The most interesting thing about this street is the flogged neon lights and unstoppable entertainment. You could spend an entire week walking here.
2. HARD ROCK CAFE FOAM PARTY- This party is all about splashing in the water and bubbles all night long on the hardcore music. here, the swimming pool gets filled with foam and you could get into it and play all night long. This club has an amazing sound system that will make your legs irresistible. This party takes place every Saturday night from 9:30 onwards.
3. DINNER AT ROOFTOP CAFE- Enjoy dinner at the rooftop cafes like the Horizon Rooftop bar from where you could watch the whole city. From here you could get a panoramic view of the city which is mesmerizing. The Horizon rooftop bar is the best spot to spend the night in solace amidst the whole city sitting on the 34th floor of the tallest building and sip the cocktail.
4. ALCAZAR CABARET SHOWS- This glamorous entertainment show where the third genders dress up in glamorous and glittery dresses and dance sensuously. The tickets cost around 500-600 BAHT which is not very expensive to spend on a lavish night filled with Thai cuisine and extravagant Dance performances.
5. SOI BUAKHAO- This new fuming walking street runs from Pattaya Klang to Pattaya south road. It's not as flogged with tourists and party geeks as a walking street but it still attracts the old ones who would have just a few beers with some jazz or live music.
6. THAI MASSAGE - You might be tired of all the traveling and exploring why to spend another night just wandering around when you can just relax and get an ayurvedic massage and release all your tiredness. They use their tender fingers and palms to stretch every part of your body. You just have to lay down and let the masseuse do their magic.
What will be the average cost of the honeymoon package?
Cost of honeymoon package depends on:
Your destination
Number of days you are planning to stay
Places you would like to cover in your itinerary.
Type of hotel you choose.
The month you are planning to visit
Do you arrange anything special for honeymoon couples?
We endeavor to deliver the best of hospitality to all our customers and especially honeymoon couples. This is all included in our package :
We arrange candle light dinner, honeymoon cake, and special honeymoon tours on request for honeymoon couples.
We set up your romantic room by decorating it with beautiful flowers.
A special couple of Thai massage for you and your other half to relax together
Suggest some malls for couples to shop in Pattaya?
Pattaya is famous for its water sports and numerous clubs and bars but when it comes to shopping malls, Pattaya seems to leap off. There are very few malls in Pattaya but the ones that are there seem to incorporate everything you could ask for. Most people shop from the beachside vendors and malls are not their first choice.
1. CENTRAL FESTIVAL PATTAYA- This mall situated on the outskirts of Pattaya town which is a must-visit. This shopping complex has a lot of brands here, not just local but a bunch of international brands and food centers. It is connected with central Floresta that makes it a gigantic shopping mall. You could spend an entire day here roaming around, shopping, watching movies, dining in some international cafes. This mall encompasses around 313 stores including Zara, Calvin Klein, etc.
LOCATION- 333/99 Moo 9, Pattaya Beach Road, South Pattaya
2. ROYAL GARDEN PLAZA PATTAYA- The most captivating thing about this mall is a red plane sticking out of it. This mall is famous amongst kids who visit " Ripley's Believe it or not" here. It also has some high-end brands like Zara, Calvin Klein, and Levis. This mall is very near to Walking street making it the first destination for tourists to grab a bite in the evening before heading to the street. You could bring your kids here and could easily spend an entire day exploring Ripley's believe it or not and then grabbing a bite at the fast-food chains and have fun on the Pattaya beach in the evening.
LOCATION -218 Pattaya Beach Road, South Pattaya.
3. PATTAYA AVENUE- With an array of restaurants and stores this mall is designed in an impressive way. The open plaza design makes it quite captivating. It has a lot of stores, the whole second floor has stores varying from Mcdonalds to Adidas and a lot more. It doesn't end with that it also has a cinema and Bowling alley. The open area in front of the mall has some local vendors with an open bazaar. This mall is perfect to shop and have a nice evening.
LOCATION - 262 Moo 10, Pattaya Second Road, South Pattaya
4. OUTLET MALL PATTAYA- This small mall does not have many options but is perfect if you just want to shop from high-end brands like Nike, Timberland, Warner Bros Studio, Lacoste, Adidas, Levi's, Samsonite, and more. This premium fashion mall offers a lot of international brands for brand geeks in Pattaya. LOCATION - 666 Moo 12, Thepprasit Road, on the corner of Sukhumvit Road, Jomtien
Is Pattaya worthy to visit?
Definitely Pattaya is worth visiting and it would rather be a loss if you went for a honeymoon trip in Thailand and didn't go to pattaya. You could have your romantic getaway in Pattaya . Pattaya counts among one of the most romantic destinations of Thailand which is very appropriate for couples. It has a very romantic ambience and you will fall in love with the beauty of the place. You will have the best time of your life here in Pattaya with your beloved and can create beautiful memories to cherish forever.
Suggest some of the romantic restaurants for couples in Pattaya?
Your trip is incomplete if you haven't relished the authentic Thai food that is famous worldwide for its spices, herbs, and meats. These are some of the most romantic restaurant and their specialty that you must not skip savoring upon:
1. THE GLASS HOUSE- This beautiful picturesque restaurant is perfect to spend your romantic evening in Pattaya. The outdoor setting with incandescent lamps makes it quite elegant and classy. They offer premium Japanese cuisine, European-styled fare, and the celebrated Thai aquatic dishes that originate from their outstanding sea-to-table kitchen.
Timings : 11:00 – 24:00 Location: 5/22 Moo 2 (opposite Alangkarn Theatre), Na Jomtien
2. MOOM AROI -One of the most enormous and popular seafood restaurant in Pattaya. It could easily incorporate 100-150 people. Being located near the Sanctuary of Truth, this is tourists' go-to place if they are visiting The sanctuary of truth. Their specialty includes all sorts of seafood including lobster, crab, squid, prawns, mussels, clams, scallops, and oysters.
Timings- 11:00 – 24:00 Location- Naklua Road Soi 4, Behind Banglamung Police Station, Pattaya
3. RUEN THAI RESTAURANT- This restaurant will provide you with the most traditional and authentic dining experience. Moreover, The food is very affordable with the entertaining dance and live session the keep on playing simultaneously in the restaurant. Their specialty includes authentic Thai food mixed with authentic herbs and spices that will make you go crazy.
Timings-: 12:00 – 24:00 Location - 485/3 m.10 Pattaya 2nd Road, Nongprue Banglamung Chonburi 20150
4. SUGAR HUT RESTAURANT- This exotic restaurant located near Jomtien Beach, the setting is completely romantic with authentic Thai food enriched with spices and herbs. Their specialty includes Penang curry, spicy winged bean salad with shrimp and pork, and many more.
Timings- All day, Location: 391/18 Thappraya Road, Jomtien
5. RIMPA LAPIN- This cliffside restaurant with an amazing view of Pattaya's beach and Ocean. They specialize in serving authentic Thai food and European cuisine as well. The panoramic view of Jomtien beach combined with Thai spicy curry and some cocktail makes a perfect combination to spend an exquisite evening.
Timings- Mon – Fri 17:00 – 24:00, Sat-Sun 15:00 – 24:00, Location- Soi Na Chom Thian 36, Tambon Na Chom Thian, Amphoe Sattahip, Chang Wat Chon Buri 20250, Thailand
Suggest some places for couples to have a best wildlife experiences in Pattaya?
Pattaya can give you a lifetime experience with its wildlife sanctuaries, elephant trekking, and astounding marine life.
1. VISIT THE UNDERWATER WORLD- This marvelous aquarium gives you the chance to experience the sea-world from close. You could get acquainted with marine life. If you are not a fan of snorkeling and still want to taste the slice of the deep ocean this place is perfect for you. This 100-meter Acrylic tunnel incorporates around 2500 marine animals with sharks, turtles, bamboo sharks, starfish, lobsters, and many more.
2. VISIT PATTAYA'S DOLPHIN WORLD- Have an amazing Evening surrounded by friendly Dolphins as they splash around the pool and hop around on hula-hoops. You could watch them dance and bring a new level of happiness. The ticket could cost up to 500-600 TBH.
3. VISIT CHANG SIAM PARK - Located in a bright greeny forest. This park is very calm and peaceful in which you can feed cute little Elephants and have a trek around the forest. You will have a memorable experience while you trek around the forest getting to know these friendly creatures.
4. VISIT PATTAYA'S CROCODILE FARM- This park features amazing stunts done by specialists with crocodiles. Apart from crocodiles they also have a lot of animals whom you could feed and click pictures with like a giraffe, camels, ponies, bears, and various species each of birds, fish, and deer. The ticket price could vary up to 500-600 TBH.
5. VISIT AMAZON FISHING PARK- Have the best fishing experience at this park. The lake incorporates a lot of abandoned natural freshwater fill from underground springs. The park is surrounded by lush green bushes and the water stays afresh throughout the year. You could visit this park all-year-round and take pleasure in fishing. They also have a restaurant and bar on-site which is open from 8 am to 10 pm.
6. VISIT SRIRACHA TIGER ZOO- This amazing entertainment zoo is a perfect place to add to your list. The zoo has been divided into four parts -: tiger breeding zone, talent show zone, crocodile zone, and animal zone. You could have a close-up experience with both baby and adult tigers. You could feed them from your own hands in the Tiger feeding Room where you could easily interact with these cute friendly tiger babies.
What type of hotels/resorts do you suggest for honeymoon couples?
Thailand is a tourist destination all-year-round and they have a wide range of hotel/resort selections. The properties in Thailand offer a reasonable, luxurious, and hustle-free experience. The resort/hotel incorporates almost every possible necessity and luxury to make your stay worthwhile. The 4-star and 5-star properties will give you a luxurious experience but are a bit expensive whereas if you wanna go for a pocket-friendly reasonable stay try looking for 3-star resorts/hotels.
Suggest some best places to go for scuba diving for couples in Pattaya?
Pattaya is known for its flawless beaches as being located on the Gulf of Thailand, it harbors more than 12000 aquatic species that you could watch, touch, embrace through scuba diving. Here are some beaches you could consider for Scuba diving :
1. KOH LARN - Being one of the most famous islands this is an ideal location to go for a Dive. The Underwater landscape will leave you astounded. You could dive in, touch the vibrant fishes. whale sharks and leopard sharks are the highlights of this island. you could watch sharks or even get a chance to touch them.
2. KOH KHROH- if you are not willing to travel much, this is the closest and affordable option for Scuba diving in Pattaya. You could even get a chance to see seahorses, turtles, and octopus.
3. KOH CHAN - This site is located a bit too far but it's worth a shot. The coral reefs are extremely beautiful and because of the distance, the underwater life stays untouched and intact. To explore the intact reefs dive to the bottom and you will surely get to embrace some of the most beautiful reefs, octopuses, sea turtles, and whatnot.
4. NORTH ROCK - This is one of the best scuba diving places in Pattaya. This site incorporates a lot of sharks and if you dive deeper you would be able to see soft, swaying, colorful coral reefs. Apart from that, you could also find tuna, goldfishes, sea turtles, bamboo sharks, and butterflyfish.
5. KOH RIN - The crystal clear water will make visibility better. you would be able to see the fallen rocks and black coral bushes. From lionfishes to squirrel fishes this site harbors around 40 species of marine animals. These shallow bays are perfect for snorkeling.
What is the best time to visit Pattaya for water sports?
Pattaya has some of the most adventurous water sports for adventurous junkies that will make their adrenaline jump. The best time to visit Pattaya solely for Water sports is between November and April, as this is the only time when the sea is relatively calm and peaceful.
You won't have to experience High tides which usually come after April as the monsoon starts approaching. These months are best suited for Water sports like Kayaking, Parasailing, windsurfing, snorkeling, scuba diving, and a lot more.
What is the average budget for the honeymoon trip to Pattaya?
The budget of the honeymoon package depends on a few things and a fixed number cannot be mentioned. The price of the honeymoon tour package depends on first of all the number of days you are planning on staying in Pattaya. Then comes the place and the hotel you would like to stay in Pattaya and any special add-ons you are taking or not. And most importantly, your travel itinerary and what are all the activities you would like to do in Pattaya and the places you would like to visit. With Thailand tourism your honeymoon tour package will be on a great deal by covering every aforementioned thing
What are some of the best events and festivals for couples to attend in Pattaya?
Pattaya has a number of events and festivals that run throughout the year. Apart from being a sin city Pattaya is very traditional when it comes to its traditional Thai festivals that are celebrated with great zeal and enthusiasm. Many tourists across the world plan to visit Thailand especially to attend these amazing events and festivals. Here is a list of some amazing events and festivals in Pattaya:
MAYA MUSIC FESTIVAL IN PATTAYA (FEBRUARY)-. This mega, extravagant, and highly anticipated festival is Pattaya's Pride. Party freaks at weekend groove over the tunes of some amazing extraordinary DJ artists. This backyard event celebrates a fusion of western music and Thai culture which makes it one of the most important events for tourists as they never fail to attend this lavish event.
MISS INTERNATIONAL QUEEN (MARCH)- This international trans women beauty pageant is one of the largest trans pageants across the world. Many trans women across the world participate in this event. This event takes place in the ladyboy theatre Tiffany which is also famous for its Tiffany show. The winner takes home a huge cash prize and a prestigious title. Many tourists follow up this pageant and motivate the participants.
PATTAYA'S MUSIC FESTIVAL (MARCH) - Event organized to promote Thailand Tourism, this event takes place on the Pattaya and Jomtien beach every year. A lot of European and Asian bands join in to make this music festival a success. The stage gets lit up with fireworks and a fusion of Thai, Pop, and Indie music. This event attracts around 1,000,000 tourists across the world every year.
SONGKRAN AND WAN LAI FESTIVAL (APRIL)- This water Festival is celebrated to commemorate the arrival of Thai New year as per the Buddhist Calendar. They celebrate this festival by throwing water onto each other. Many tourists across the world plan their vacation around this festival just to experience this amazing festival. If you are there around April you will surely end up getting soaked up in the water.
PATTAYA'S INTERNATIONAL FIREWORKS FESTIVAL(NOVEMBER)- This battle of synchronized fireworks amongst different nations to be tagged as the best nation. Intense lightning that sets the sky ablaze with captivating fireworks and lets tourists experience a 20-minute mind-blowing experience. This battle is followed by amazing music festivals and DJ's that keep playing while the fireworks lit up the sky. The sight of the fireworks will leave you in awe.
Suggest some adventurous activities in Pattaya?
1. SKYDIVING- Everyone's dream is to fly. to feel that adrenaline jump which gives you an electrifying experience. If you are in Pattaya this must be added to your list. This could cost you between 10,000-15,000 BAHT. You could explore the scenic beauty of the city from the height of about 3000 feet which will give you a thrilling lifetime experience.
2. BUNGEE JUMPING- If you are too afraid to try Sky-diving, The next best alternative is Bungee jumping wherein your legs are tied with a rope, and you are made to fall from a height. Bungee jumping could vary from 600-700 TBH.
3. SCUBA DIVING - Being one of the most splendid cities in Thailand. The beaches of Pattaya leaves you with a lot of options. You can enjoy diving in crystal clear water amidst fishes, reefs, and whale sharks. Scuba diving has gained a lot of popularity in the past few years. There are a lot of spots that provide this activity.
4. KITESURFING- This new sport is a blend of surfing and sailing. Here you are attached to a kite that will harness the wind while you surf on a surfing board with the thrashing waves. Don't worry you will get an instructor to train you through. This sport is available in Pattaya on a lot of beaches like Pattaya Beach, Jomtien Beach.
5. SNORKELING- Do you wanna witness the crystal blue water and the marine life from close. You could touch those coral reefs and fishes while exploring sea life. This could cost you around 2500-3500 Baht approx and the best place that provides this activity is the Pattaya beach.