Phuket Honeymoon Packages
Phuket is one of the most romantic destinations in the whole of Thailand. The sandy beaches and turquoise water gives the location a perfectly exotic feel. If you wish to escape to some tropical island to enjoy some quality time with your beloved then book Phuket Honeymoon Package. The island destination offers all the ingredients that couples would seek to bloom their romance.
We have found Honeymoon Packages for you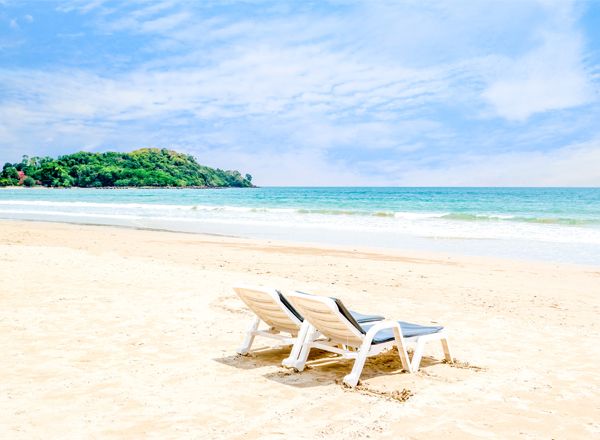 04 Nights / 05 Days
Exortic Honeymoon in Thailand
Price

Available
Only

on Request
Hotel Stay
Flights
Sightseeing
Cab Transfer
Meals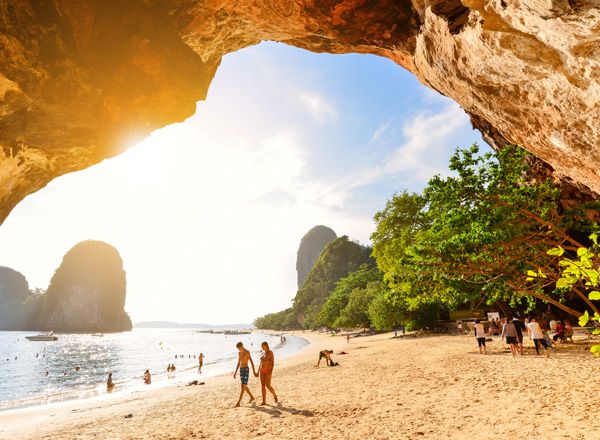 04 Nights / 05 Days
Budget Honeymoon Package in Thailand
Price

Available
Only

on Request
Hotel Stay
Flights
Sightseeing
Cab Transfer
Meals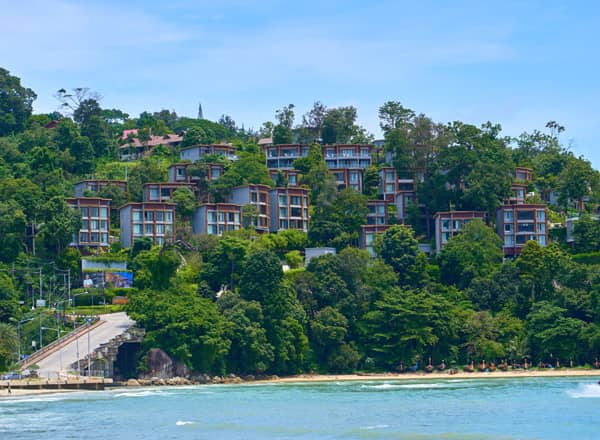 04 Nights / 05 Days
Love for Phuket
Price

Available
Only

on Request
Hotel Stay
Flights
Sightseeing
Cab Transfer
Meals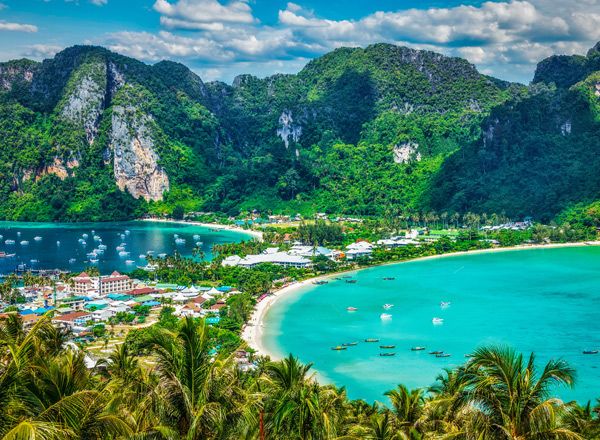 05 Nights / 06 Days
Make love in Phuket and krabi
Price

Available
Only

on Request
Hotel Stay
Flights
Sightseeing
Cab Transfer
Meals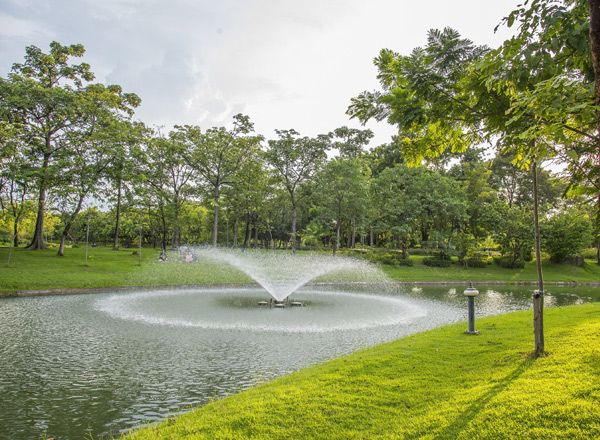 04 Nights / 05 Days
Love in Bangkok Pattaya
Price

Available
Only

on Request
Hotel Stay
Flights
Sightseeing
Cab Transfer
Meals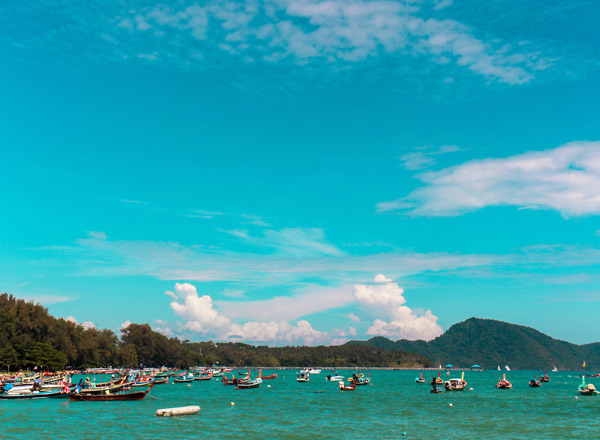 04 Nights / 05 Days
Overloaded Love for Phuket
Price

Available
Only

on Request
Hotel Stay
Flights
Sightseeing
Cab Transfer
Meals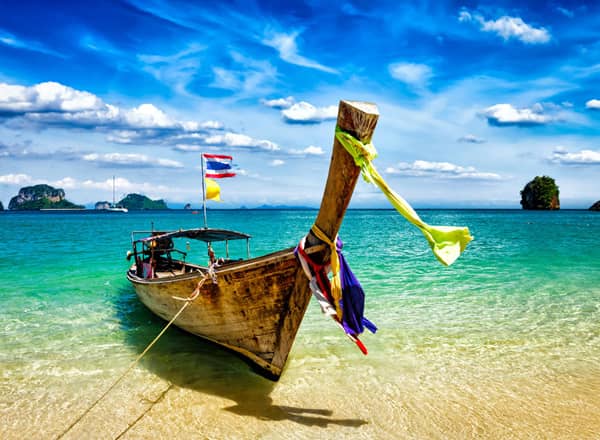 06 Nights / 07 Days
Special Honeymoon Delight in Phuket & krabi
Price

Available
Only

on Request
Hotel Stay
Flights
Sightseeing
Cab Transfer
Meals
Why Phuket is the best honeymoon destination
When you wish to visit a tropical and romantic destination for your honeymoon then Phuket is the right place to visit. Phuket is a picturesque destination with several hilltop points that offers stunning views of sunrise and sunset. Couples would love to take a long peaceful stroll down its beautiful beaches. If you wish to add some adventure then the island offers several watersports that the couples can indulge in. Phuket also has several islands nearby like the Phi Phi islands and Coral Island. If you and your partner love to party then rest assured that Phuket would not disappoint you with its electrifying nightlife. Phuket has no dearth of luxurious hotels and spas with comfortable rooms and romantic ambiance.
Best Resorts and Hotel for Honeymoon in Phuket
| Resort Name | Address | Price Range (1 night, two adults) | Why is it good for honeymoon |
| --- | --- | --- | --- |
| Chanalai Flora Resort | 175 Koktanode Road, Kata Beach, Karon, Phuket | Rs.1,766-Rs.2,757 | The resort has state-of-the-art facilities. It features 2 swimming pools and swim-up bars. Rooms in the resort has Thai style furnishing and a LCD Cable TV. The place is not only comfortable but also 3 minutes away from Kata Beach. |
| Holiday Inn Resort | 81 Moo3 Thalang, Mai Khao, Phuket | Rs. 4,644 – Rs.4,660 | The resort is situated on the pristine Mai Khao Beach. The resort is the perfect place to experience the beautiful nature of Thailand. It has 10 kilometers of beautiful white sand National Park beach devoid of much crowd and vendors. What more could you ask for than the serene beach, perfect sunset, and the love of your life. |
| Renaissance Phuket Resort & Spa | 555, Moo 3, Talang, Phuket, Mai Khao, Phuket | Rs.7,937 – Rs.9,766 | Situated amidst the tropical gardens, the resort offers privacy to the couples and is only 15 minutes drive from Phuket International Airport. The resort has 22 pool villas and 4 ocean front pool villas which are perfect for honeymoon couples. The resort also has 4 bedroom suits and 150 deluxe rooms. |
| Bandara Villas | 96 Moo 8 Wichit Subdistrict, Cape Panwa, Phuket | Rs.14,042 – Rs.17,761 | The view from the villas are nothing short of a dream. The resort is adjacent to the beach and offers privacy to the honeymoon couples. |
| Novotel Phuket Resort | 282, Phrabaramee Road Kathu, Patong, Kathu, Phuket | Rs.7,906 – Rs.7,952 | The resort is situated on the hillside with fantastic view of Patong Bay. The resort has traditional Thai architecture. The resort has 217 contemporary rooms plus three-tiered pool facing the Andaman Sea. It also has traditional Thai-style restaurants and bars with spectacular sea view, spa massage, and fitness center. |
| Mandarava Resort and Spa | 14/2 Patak Road Soi 24, Karon Beach, Karon, Phuket | Rs.5,827 – Rs.6,727 | The resort has spacious rooms. The service is great. The pool bars are the perfect place where couples can relax and enjoy the sunshine. |
Best Restaurants for Honeymoon in Phuket
| Restaurants Name | Address | Why good for honeymoon couples |
| --- | --- | --- |
| Rock Salt | 23/3 Moo 1, Viset Road, Nai Harn and Rawai, Phuket | A popular beachside restaurant overlooking the Andaman Sea. The place is ideal for lazy breakfast, long lunches, and sunset dinners with your partner. Listening to the perfect rhythm of rolling waves while enjoying the various mouth watering cuisines will be a great experience. |
| Sizzle Rooftop Restaurant | 39/9 Muen Ngern Road Avista Hideaway MGallery by Sofitel, Patong, Kathu, Phuket | Sizzle is the highest rooftop dining in the area. The food here is delicious. The place offers breathtaking views off sunset, stars, mountains, and oceans with perfect food and drinks. |
| The Cove Phuket | 8/1 Moo. 8 T. Vichit Ao Yon Beach, Cape Panwa, Phuket | The place has delicious seafood, good service, and romantic setting. The view is breathtaking and ambiance is perfect for couples to spend quality time together. |
| La Gritta | 2 Meun-Ngern Road Amari Phuket, Patong, Kathu, Phuket | Elegant designs and a delicious contemporary menu. It has two sections one La Gritta restaurant and La Gritta Bar. The place not only offers mouthwatering food but also breathtaking views of Patong Bay. |
| Rustic – Eatery & Bar | 34 Thaveewong Road Patong, Kathu, Patong, Kathu, Phuket | Rustic is a modern European ana Thai restaurant with top notch food and service. The menu keeps changing monthly. The dishes are not only tasty but also new and fun. If you and your partner are a foodie then this is definitely the place to try. |
Best Shopping Destinations in Phuket
Whenever you visit a new place you simply cannot stop yourself from collecting souvenirs for yourself and your loved ones back home. Thailand is known for its shopping culture and Phuket in Thailand is no stranger to that. It has some great markets for you to visit. Here is a list of top five places you must visit for shopping in Phuket.
Chillva Market- A cheerful evening market. It is small but perfect for some idyllic shopping. The market has several stalls selling cosmetics, dresses, accessories, and more. The market is majorly visited by fashionable youngsters. It is a perfect place to stack your wardrobe with the latest trendy outfits at cheap prices.
Phuket Walking Street- Walking Streets are a trademark of Thailand Tourism. Located in Phuket Old Town is a perfect place for anyone who loves shopping. Locally known as Sunday Lardyai, the street is lined with handicrafts, food, toys, traditional medicine, and sports shops. It is also a great place to try local Thai street foods like barbecues squid, fruit juices, ice-creams, Khanoms, chicken burgers, and more.
Phuket Weekend Market- It is a large local market located near Central Festival Mall. It is also known as Naka Market. The market has several stalls selling secondhand goods, souvenirs, clothes, bags, and authentic Thai food. You can buy all the goods here at really cheap prices. You can also relish some really tasty Thai food. A market is a perfect place for couples to buy some souvenirs to take back home.
Indy Market- The place is ideal to buy trendy clothes and unique souvenirs. Stalls here sell Thai handicrafts and special bags made from water hyacinth. The market is small and can be covered in an hour or so. The market has artist booths, manicure stands, live music, and many food stalls.
Malin Plaza Patong- It is a night market that is very different from the conventional markets of Phuket. It is majorly a souvenir market. It is ideal to buy clothing, accessories, handicrafts, luggage, and cosmetics.
Most Romantic Places in Phuket
Here is a list of the top five places that couples would love to visit while on their honeymoon.
Patong Beach- One of the most diverse resort beaches to visit. The principal attraction here is its beach nightlife. Beer Bars, Nightclubs, go-go bars, Cabarets, and massage parlors, everything you can ask for is here. If you wish to have a taste of some adventure with your partner then you can indulge in scuba diving and other water sports at the beach.
Wat Chalong- Buddhist temples are one of the most important symbols of Thailand. Wat Chalong is one of the most beautiful Buddhist temples in Phuket where couples visit to pray for their happy married life. Poh Than Jao Wat is an important Buddhist statue in the temple. The temple has intricate designs that are something to marvel at.
Karon Viewpoint- Locally known as the 'Khao Saam Haad' or the Tree Beaches Hill. The place offers mesmerizing views of Kata Noi, Kata Yai, and Karon beaches. You will find here drinks and snack stands with seats where you can try some delicious snacks while enjoying the breathtaking views. Do not forget to carry your camera while visiting the viewpoint as you will find plenty of scenery worth capturing.
Promthep Cape- One of the most photographed places on the island. Several tour buses travel uphill to the southernmost peak of the island to watch the beautiful sunset. It also has a lighthouse that houses interesting historical artifacts on display for tourists. The lighthouse also offers a spectacular view of the east and southeast parts of the island.
Wassa Homemade Bar- One of the most romantic things in nature is the sunset. The Wassa Bar is one of the best sunset bars in Patong Beach. It is located on a family estate. A place is an amazing place that offers comfort for you to unwind and relax. The bar stays open till midnight. The place is ideal to indulge in a romantic dinner or any other special moment with your partner.
Why book Phuket Honeymoon Packages with Thailand Tourism
Our Phuket Honeymoon Packages offers couples an opportunity to indulge in each other against the beautiful tropical backdrop. We make sure that the couples on honeymoon get to stay in luxurious stays which makes the whole sojourn even more exciting and a blissful retreat. Honeymoons, much like weddings, are important and must be perfect. Since we have been in the tourism business for over 15 years we can help you organize your honeymoon trip to Phuket in the best possible way. We can suggest activities and tours you can take as a couple and also customize our packages according to your wishes and budget.
Phuket Honeymoon Packages FAQ's

What are the must-visit destination in Thailand?
we provide one of the best and most affordable packages to spend a lavish day on Phuket island . Here is a list of our Honeymoon packages:
Fully loaded honeymoon (9d/8n)
Lovebirds honeymoon special (7d/6n)
Fall In Love Honeymoon Special(7d/6n)
Love In Phuket And Krabi(5n/4d)
Phuket And Krabi Tour Package( 7d/6n)
Suggest some must-visit islands/beaches for couples in Phuket?
Phuket has a plethora of stunning beaches and islands. With sandy- beaches, exotic islands, turquoise water gushing towards the shore, picturesque landscape with authentic Thai food. This surreal destination offers a wide range of beaches that will make you spellbound.
1. PATONG BEACH- This golden-sand beach with crystal clear water is alluring. A row of palm trees and almond trees segregating the beach from the main road. There are a lot of shops on the shore wherein you could savor tasty Thai food. Not just that, If you are not a fan of Thai food they also have McDonald's, Burger King, and KFC for tourists. This beach has been famous for its jet-skies and parasailing which is usually cheaper. You could also just lie on the beach with your lover and soak in some sun while getting a couple Thai massage which is around 200 Baht.
2. BANANA BEACH- Do you wanna click some insta worthy pictures while in Phuket and show off your peers, This beach ends your search. This hidden tropical beach, with shallow clear water and grainy sand, will give you a sense of tranquillity. This beach is often quiet. It's not flogged with tourists or shops so you could have a romantic evening with your other half. Here you could just relax without any disturbance.
3. JAMES BOND BEACH- As the name suggests, this island gained popularity from James bond's movie "The Man With Golden Gun" in 1974 that covered the beauty of this island in the most magnificent way. This narrow island is officially called Tapu. This is a must-visit beach if you are visiting Phuket. To reach James Bond Island. To reach here, board a ferry from Phuket to James Bond Island ferry. You could rent a long tail boat in Phuket to reach Phang Nga Bay.
4. FREEDOM BEACH- Being surrounded by thick jungle this beach is an exquisite destination. The northern part of the beach is mostly vacant. You could have a long sunbath. The crystal clear warm water would give you a fresh and soothing feeling. This elongated beach doesn't have any activities like snorkeling or parasailing just to keep the beach isolated and an untouched pleasing place suitable for long beach walks and any unnecessary hassle.
5. KATA BEACH- This beach is the most loved beach by the families as being less crowded provides enough shops to shop and a lot of restaurants to dine in. The dazzling white sand with crystal-clear water will make your relaxing evening perfect. This beach has been divided into two parts: KATA YAI (northern side of the beach) and KATA NOI ( Southern part of the beach). KATA YAI is famous amongst swimmers as it has some best swimming spots.
6. AO SANE BEACH- if you want to escape the hawkers and incessant noise of people. This is the perfect beach for you. although being a bit rocky this beach has been free from shops and jet-skies. Here you could just sit under the shade of a Palm tree or go for fun in the ocean. Do not forget to carry your essentials as you won't be able to find any shop around. This secluded beach is best for the ones who hate the hubbub and just wanna connect with the sea. Other than that you could also take some insta-worthy pictures as you won't have any crowd photobombing your pictures.
7. MAI KHAO BEACH - Being located very near to the Airport you could see planes just flying over your head. This makes this beach very famous amongst the tourists as they could witness the ocean and plane flying just above their heads. It also has some five-star resorts if you want your resort to be next to the airport and beach this could be your choice. This beach also has not been overtaken by vendors and beach chairs which makes it a perfect spot for playing volleyball with your palls.
8. KALIM BEACH - You will spot this beach just next to Patong beach. Being a bit rocky this beach is an ideal choice for surfers and rock poolers. You could also go snorkeling but if you want to sunbathe then it's probably not the best choice as it's mostly crowded with surfers and people.
9. NAI HARN BEACH - If you are in South Phuket this is the best beach you could take a visit to. Nai Harn could be a nice swimming beach in peak season once the ocean is flat. In the low season look forward to ripping currents. The sea is mostly occupied with yachts and surfers in the peak season as it's also popular amongst surfers for being a windy beach with high waves.
10. KARON BEACH - This beach is compressed between KATA BEACH and PATONG BEACH. The super white sand with crystal clear water makes it an ideal spot to just lie down and chill. Being untouched by any noisy vendors who disturb your peace. This beach gives you a relaxing vibe wherein you won't be bombarded by vendors irritating you. This beach is very relaxing and less-crowded.
What are the places for couples to visit in Phuket?
There in Phuket for your Honeymoon. Worry not, Phuket is filled with some of the most romantic and exotic destinations that you could travel to with your other half and create some unforgettable memories.
1. ROMANTIC LUNCH AT PATONG BEACH- Phuket is bombarded with luxurious private-beach restaurants that excel in serving some mouth-savoring Thai cuisine to enjoy with your loved one. You could book a romantic beach-side table from where you could admire the exquisite beauty of the sunset with savoring Thai food and your loved one sitting next to you.
2. KAYAKING IN PHI-PHI ISLANDS- imagine an evening in the middle of secluded caves and turquoise water. As astounding as it sounds this is one of the best ways to explore the untamed and untouched part of Phi Phi island. You could easily rent a boat and canoe yourself through these untouched caves. Kayaking has gained a lot of attention amongst married couples to explore the hidden beauty of Koh Phi-Phi.
3. SNORKELING AT PHI-PHI ISLAND- Apart from kayaking, you could also go snorkeling. Wherein you could explore marine life and spark up your tour with a little adventure. The underwater scenery, reefs, and caves are unmatched. Phi-Phi is a hub of some exotic marine species which are mind-blogging.
4. PAMPER YOURSELF WITH THAI MASSAGE - Been to Thailand but haven't had a Thai massage? Phuket has some amazing Thai massage parlors that will provide you with some of the best massages with a trained masseuse. You could easily release your tension and let your body loosen a bit with your loved ones.
5. VEGAS STYLE DINNER WITH SIMON CABARET- Dig into the Thai culture with a Simon cabaret show where you could have a spectacular experience. This show is a perfect way to spend your night in a Vegas-style. This includes a display of Thai culture and Comedy acts. This offers a chance for you to enjoy an engaging experiencing night filled with glamour and entertainment.
What all could i do if i plan to go for my honeymoon in phuket off-season?
Phuket won't be able to offer you much in the offseason but the prices are all-time low from May to November due to incessant pouring. But it's still one of the most romantic times. If you have a tight budget then it's the perfect time to explore Phuket.
BOOK A BEACH-SIDE HOTEL- As the sea is going to be very rough it's better to book a nice beach-side hotel to experience the magnificent sunset while sipping coffee. As the sea is mostly experiencing high tide at this time it's suggestive to stay away from the sea. Have an amazing honeymoon by staying at a beachside hotel.
EXPLORE THE FLOATING MARKET- The floating market is reputed to be one of the oldest forms of retailing in Phuket. You could visit the city and get to visit such exceptional places. Have a romantic getaway and get a chance to experience the traditional side of Thailand.
GO FOR A THAI SPA- Thai spa is popular worldwide due to its distinctive technique and even in the off-season you will get a great deal. Just sit back and let the masseuse release your tension.
SIGHTSEEING- Even though most beaches are closed at this time, you could visit temples and appreciate the architecture which will leave you amused. You could adorn the beauty of the city by visiting Big Buddha and get a panoramic view of Chiang Mai and Phuket, you could visit numerous temples and learn about Thai culture and tradition.
TRY THAI CUISINE- The aromatic smell could lure you into trying this yummy food. The fresh and tangy taste will make your mouth savor for more.
GO FOR A ROMANTIC CRUISE RIDE- Explore the exquisite Phuket by taking a cruise ride around the island.
EXPLORE THE SACRED PLACES- Being famous for its cultural relevance, Phuket has been blessed with some of the most outstanding and calm-inducing temples. You could visit these sacred places and pray for your and your spouse's longevity.
Suggest some romantic restaurants in Phuket?
Phuket is a wholesome place to be on your honeymoon. It's a perfect place to have a memorable honeymoon with an amazing view and luscious food. Here are some of the romantic restaurants to be on your honeymoon:
1. LA GRETTA ON PATONG BEACH - With an amazing view next to your table you get a chance to experience a romantic evening with your loved one. This Italian restaurant, located on the southern part of the beach which gives you a chance to witness an entire bay.
Location- Amari Phuket, 2 Muen-ngern Road, Kathu, Patong, Phuket 83150, Thailand
Time- 10 am to midnight
Days- Daily MOM TRI'S
2. KITCHEN ON KATA NOI BEACH - This elegant set-up on the seashore is a perfect getaway that will take your breath away. You could sit on the terrace with an amazing view next to you while savoring different cuisines. The ambiance of this restaurant is calm-inducing.
Location- Mom Tri's Villa Royale, 12 Kata Noi Road, Kata Noi, Muang, Phuket 83100, Thailand
Time- 7 Am to 11 Pm
Days- Daily ON THE
3. ROCK ON KARON BEACH- if you and your lover want to relish some yummy seafood this restaurant ends your search. Being surrounded by long trees and the sea this restaurant literally stands by its name. The restaurant lights up at night which makes the whole vibe very soothing and extremely romantic for couples in love.
Location- 47 Karon Road Tambon Karon, Phuket 83100, Thailand
Time- 7 am to 9 pm
Days- Daily
4. JOE'S DOWNSTAIRS- One of the most sophisticated restaurants you could find in Phuket. The world-class luscious food with the breathtaking view of Patong and Kalim beach is extremely stunning. The blend of various cuisines will make your tongue savor for more and more.
Location- 249/4-5 Phrabarami Road, Pa Tong, Kathu District, Phuket 83150, Thailand
Time- 11 Am to 11 Pm
Days- Daily
5. DA MAURIZIO ON PATONG BEACH- Popular for its stunning and sophisticated setting this restaurant is the most romantic one. The stretched sea view is a visual treat combined with the most luscious food and exotic wine that will make your evening memorable.
Location- 223/2 Prabaramee Road, Patong, PHUKET, Kathu, Phuket 83150, Thailand
Time- 11 Am to 11 Pm
Days- Daily
6. THE BEACH RESTAURANT AT SURIN- This is one of the most picturesque restaurants. The setting is beyond romantic. Being set on a private beach Pansea beach, this restaurant excels in making your evening most romantic with their impressive cuisine and extremely sophisticated ambiance.
Location-118 Soi Hat Surin 8, Choeng Thale, Thalang District, Phuket 83110
Time- 11Am to 12Pm
Days- Daily
Suggest some night fun for couples on their honeymoon in Phuket?
Phuket has everything to offer. From night markets to party freak couples, this place offers you a plethora of options for everyone.
1. PHUKET TOWN WEEKEND NIGHT MARKET- This market helps you to dig into the cultural aspect of Thailand. This market is flogged with local food and extensive local products. This is one of the largest markets in Phuket. This exclusive market only opens on weekends mostly at night. you could take a walk through the market with your lover hand in hand and will be compelled to shop or else you could savour some local Thai snacks.
2. PARTY AT PATONG BEACH- Spend your night partying on a seaside boulevard rowed with breathtaking and bright coloured bars of all types. The neon world will make you feel like you have entered into an entirely different dimension. cheap booze, loud music, The beach is swamped with tourists partying like a freak all night long.
3. SIAM NIRAMIT SHOW- This vegas-styled entertainment dinner show with a lavish display of Thailand's culture and tradition. In case you arrive early you will witness Pre-Show attractions including a Traditional Thai village with a Floating market, outdoor performances, and boxing shows with elephants displaying their trained dance and a Thai buffet with authentic Thai taste.
4. PANORAMIC VIEW WITH DINNER - Not everyone loves partying, some like to just admire the beauty of the city. A 360-degree restaurant is an ideal place for such people. Here you could just sit on the rooftop restaurant under the stars amidst the whole Phuket town. This restaurant is famous for its breathtaking view and authentic food. You could enjoy the sunset with the astounding view of the city.
5. COUPLE THAI MASSAGE - You might be tired of all the travelling and exploring why to spend other night just wandering around when you can just relax and get an ayurvedic massage and release all your tiredness. They use their tender finger and palms to stretch every part of your body. You just have to lay down and let the masseuse do their magic.
6. EVENING ON CRUISE- Witness the ocean and the sunset with stunning scenery. The setting of the sun with a myriad exquisite shade of dusk will be breathtaking. Have an awesome evening in the heart of the ocean which will make your evening a memorable one. This could cost you around 5000-6000 INR.
7. ROMANTIC WALK ON BANGLA ROAD- Bangla road is all time busy street wherein a lot of clubs are lined up. Dancers dressed up in glamorous outfits keep displaying their talent around the street . The neon lights combined with loud electrifying music is a perfect place if you want to party in phuket with your lover . Else you could just roam around on this 5km stretched street while enjoying the people dancing freely around and having fun.
What are the best adventure activities for couples in Phuket?
Phuket is a hub of adventurous activities.From scuba diving to elephant trekking this place has something to offer to everyone. There are a lot of adventurous activities that you could indulge in Phuket.
1. SNORKELING IN PHI PHI ISLANDS- Phi-Phi Island is filled with underwater reefs and coral mountains with expansive white sand. Phi Phi islands offer one of the best cheap underwater adventures. The beach is located in the middle of the turquoise ocean that is bewitching. Go into the water and dive in.
2. SURFING ON KATA BEACH- Do you like swaying on the waves with winds on the surfboard? We bet you're gonna love it. If you are in Phuket and have an urge to try your hands on surfing go to Kata beach where you could rent a surf for 300 Baht and sway on those high waves. In case you aren't a surfing person or are afraid to surf. The Surf House, Phuket is the perfect place for you. It is an indoor surf house.
3. BUNGEE JUMPING AT PHUKET JUNGLE- The best adventurous activity for adrenaline junkies. This will give you a thrill. Imagine being tossed into the jungle with your ankles tied. Sounds hilarious right? You could undertake this activity in the Phuket Jungle Bungee Jumping which will cost you around 4400-5000 INR.
4. ATV RIDING IN PHUKET TOWN- Embark the amazing adventure which will provide you with a sense of adventure with an array of activities. This ATV ride through the jungle will give you thrilling pleasure. This amazing ride around the jungles will cost you around 7000-8000INR.
5. ZIPLINE IN PHUKET - In this adventurous activity, you could experience the surreal scenery of Phuket town from a height while being pushed through a pulley on a rope. Its undertaken under careful supervision by experienced professionals to ensure your safe adventure. This could cost you around 2000-3000 INR.
6. WAKEBOARDING AT PATONG BEACH- Taking surfing and skiing to an extreme level. You ride the waves clutching a rope tied to a boat and you just have to balance yourself by cutting through the waves and the speed of the boat. This sport is quite an adventure. you don't have to be an expert all you need is a helmet, a lifejacket and get started at a man-made lagoon.
7. KITE SURFING AT RAWAI BEACH- The mixture of surfing with the help of a kite is terrific. This extreme sport gives you a chance to harness the power of the wind with a kite in hand and a surfboard. Just the basics and you are good to go to smash those waves with a kite in your hand. The best place you could experience this amazing water sport is Patong beach.
Suggest some of the most romantic viewpoints in Phuket?
From being couples' first choice. Thailand harbors some of the most breathtaking views that will leave you jaw-dropped viewpoints. Here are some options:
1. KARON VIEWPOINT- As you search for Phuket the first image that pops up is this astounding viewpoint that is very famous amongst couples worldwide. You could get a panoramic view of the island and some Instagram worthy pictures of your honeymoon. From here you could get an amazing view of Kata Noi, Kata, and Karon beach. These Three-bays from the hill look mesmerizing. You could reach here via a tuk-tuk or your rented bike as the road is quite steep. You could also stay a bit longer in the shade of a gazebo and have a little romantic picnic with the mesmerizing view This is the only place from where you can get "The Phuket Viewpoint".
2. PHI PHI VIEWPOINT- This infamous viewpoint is a must-visit. From here you could get a panoramic view of the island. This epic location with your lover is a perfect place to visit. The viewpoint has been divided into 3 parts- viewpoints 1, 2, and 3. As you reach the first viewpoint you will see a board that says " I LOVE PHI PHI". you could easily reach here in 20 minutes. As you move forward you will reach viewpoint 2 in the next 20 minutes from where you could easily witness the beauty of this island from a height of around 120 meters above sea level. From the third viewpoint, you could soak in the best view of both Phi Phi Bays and you could also spend your evening here watching the sunset.
3. WIND TURBINE VIEWPOINT- Located on the south of Phuket Island. This viewpoint gives you a 360 view of Nai Harn Beach and Ya Nui Beach. The striking part of this viewpoint is the Windmills visible from the hilltop. This viewpoint is also used as a romantic photograph by a lot of local photographers. The enormous windmill visible from the distance of this mountain makes it a perfect background. You could easily reach this viewpoint or add this point from your way back to "Karon viewpoint" as you keep moving towards Nai Harn Beach you could lead towards the Promthep cape and then you will have to just hike onto the small hill and pass the lake up to a few meters towards this hill and you will witness this amazing viewpoint where you could click some romantic pictures or recreate some romantic pictures on this background.
Do you arrange anything special for honeymoon couples?
We endeavor to deliver the best of hospitality to all our customers and especially honeymoon couples. This is all included in our package :
We arrange candle light dinner, honeymoon cake, and special honeymoon tours on request for honeymoon couples.
We set up your romantic room by decorating it with beautiful flowers.
A special couple of Thai massages for you and your other half to relax together.
What will be the average cost of the honeymoon package?
Cost of honeymoon package depends on :
Your destination
Number of days you are planning to stay
Places you would like to cover in your itinerary.
Type of hotel you choose.
The month you are planning to visit