Thailand Honeymoon Packages from Delhi
We have found Honeymoon Packages for you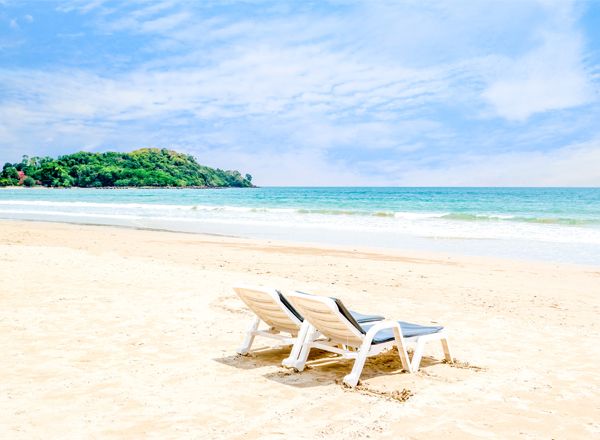 04 Nights / 05 Days
Exortic Honeymoon in Thailand
Price

Available
Only

on Request
Hotel Stay
Flights
Sightseeing
Cab Transfer
Meals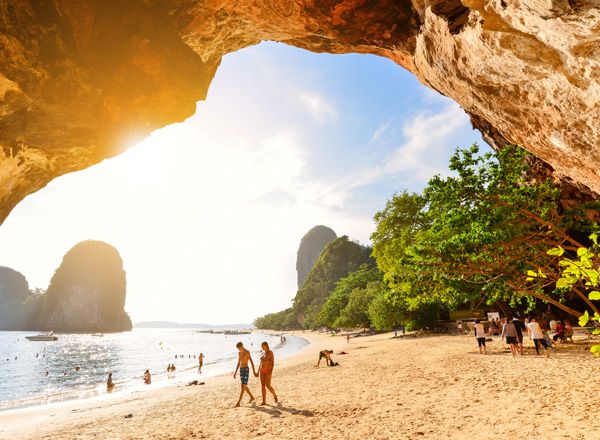 04 Nights / 05 Days
Budget Honeymoon Package in Thailand
Price

Available
Only

on Request
Hotel Stay
Flights
Sightseeing
Cab Transfer
Meals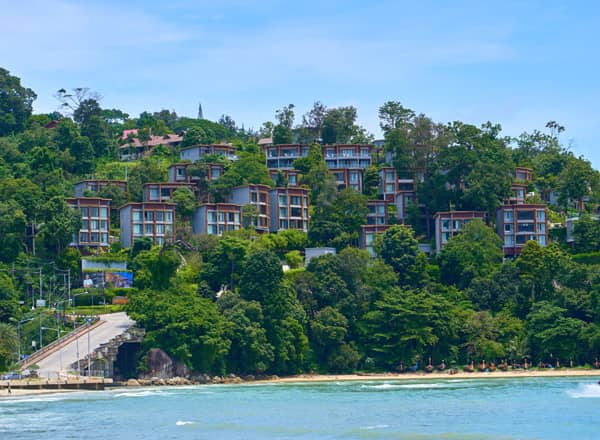 04 Nights / 05 Days
Love for Phuket
Price

Available
Only

on Request
Hotel Stay
Flights
Sightseeing
Cab Transfer
Meals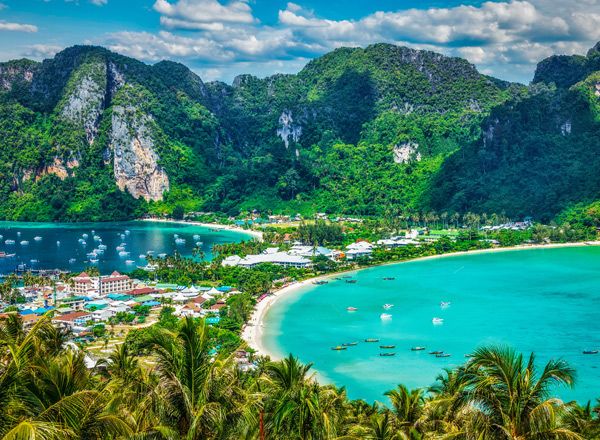 05 Nights / 06 Days
Make love in Phuket and krabi
Price

Available
Only

on Request
Hotel Stay
Flights
Sightseeing
Cab Transfer
Meals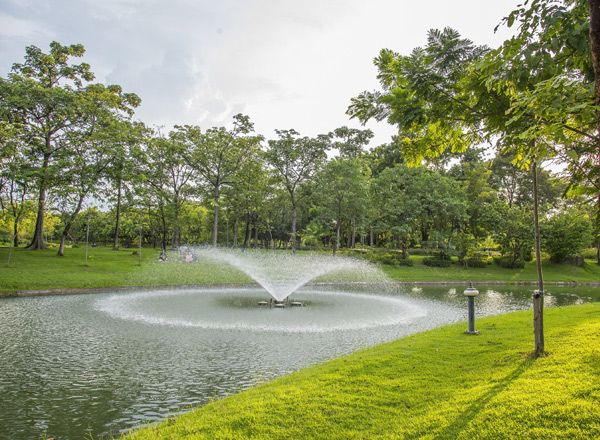 04 Nights / 05 Days
Love in Bangkok Pattaya
Price

Available
Only

on Request
Hotel Stay
Flights
Sightseeing
Cab Transfer
Meals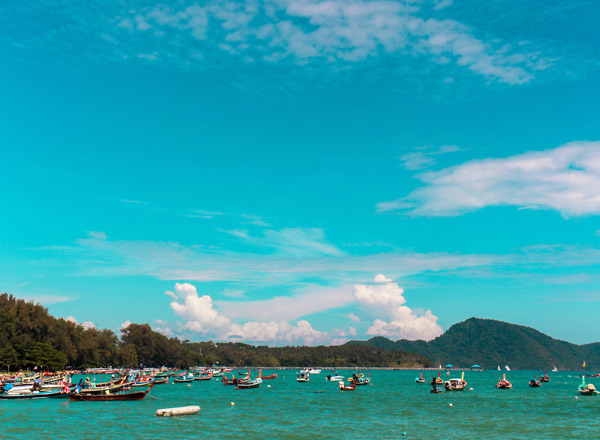 04 Nights / 05 Days
Overloaded Love for Phuket
Price

Available
Only

on Request
Hotel Stay
Flights
Sightseeing
Cab Transfer
Meals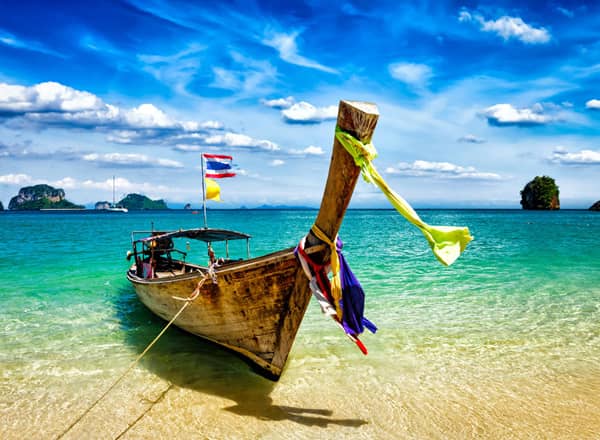 06 Nights / 07 Days
Special Honeymoon Delight in Phuket & krabi
Price

Available
Only

on Request
Hotel Stay
Flights
Sightseeing
Cab Transfer
Meals
How to Reach Thailand from Delhi
Flights to Bangkok :-
There are two international airports in Bangkok:- Suvarnabhumi Airport (BKK) and Don Mueang Airport (DMK). While travelling from delhi to bangkok, there are a number of airlines having direct flights like Air India, Go air, Nok scoot, Indigo, Spice Jet, Thai Airways and Vistara but are deboarding to different international airports in Bangkok. The details of the Airlines, their timings, duration along with their deboarding airport are as follows:-
Name of the Flight
Arriving Timing
Returning Timing
Duration
Operating Airport in Thailand
Indigo
10:55-16:35 (DEL-BKK)
17:40-20:20 (BKK-DEL)
4:10
BKK
Nokscoot
01:30-07:10 (DEL-DMK)
21:40 – 00:15 (DMK-DEL)
4:05
DMK
Spice Jet
21:20-03:00; 18:15-04:10 (DEL-BKK)
03:50-06:25 (BKK-DEL)
4:05
BKK
Go Air
07:00-13:05 (DEL-BKK)
14:00-17:00 (BKK-DEL)
4:30
BKK
Vistara
08:25-14:15 (DEL-BKK)
15:15-17:55 (BKK-DEL)
4:10
BKK
Thai Airways
03:20-09:15; 11:40-17:35; 23:30-05:25 (DEL-BKK)
07:35-10:35; 23:15- 02:15

03:20-09:15 (BKK-DEL)

3:55
BKK
Air India
13:45-19:20; 23:00-4:40 (DEL-BKK)
08:50-12:20;   21:05-23:50 (BKK-DEL)
BKK
Apart from direct flights, if you want to save some money, or want to travel with your friends and family members who are in different countries or cities, then you can choose Delhi to Bangkok connecting flights like ……… Details of flight timings, their travel duration are given below in the table.
| Name of the Flight | Arriving Timing | Returning Timing |
| --- | --- | --- |
| Indigo | 21:30- 05:35/ 6:35 hrs (DEL-CCU-DEL) | 2:10-08:25/7:45 hrs (BKK-CCU-DEL) |
| Spicejet | 19:15-04:10/7:25 hrs (DEL-CCU-BKK) | 05:10-11:20/7:40 hrs (BKK-CCU-DEL) |
| Go Air | 08:00-19:55/10:25 hrs (DEL-BOM-BKK) | |
| Indigo | 15:05-01:55/09:20 hrs (DEL-MAA-BKK) | 02:40-13:40/12:30 hrs (BKK-MAA-DEL) |
| indigo | 22:55-14:40/14:15 hrs  (DEL-BLR-BKK) | 20:15-04:30/09:45 hrs (BKK-BLR-DEL) |
| Indigo | 14:50-03:25/11:05 hrs (DEL-BOM-BKK) | 15:40-00:50/10:40 hrs (BKK-BOM-DEL) |
| Air India | 10:30-19:50/7:50 hrs (DEL-BOM-BKK) | |
Note: DEL– Delhi, BOM- Mumbai, BLR- Bangalore, MAA-Chennai, CCU- Kolkata
Flights to Phuket :-
There is only one Airport in Phuket named as Phuket International Airport (HKT). There are only two direct airline flights from Delhi :- Indigo and Go air.
The timing and duration of the same is as follows:-
| Name of the Flight | Arriving Timing | Returning Timing |
| --- | --- | --- |
| Indigo | 06:55-12:15/3:50 hrs (DEL-HKT) | 13:15-15:55/4:10 hrs (DEL-HKT) |
| Go Air | 01:00-07:05/04:35 hrs (DEL-HKT) | 08:05-11:20/04:45hrs (DEL-HKT) |
To save cost or in case of unavailability of the above flights, there are a number of other airlines options. Few are available as follows. However for saving cost we can also go for multi check-in options from Delhi to Bangkok (International Flight) and Bangkok to Phuket (Domestic Flight) but with a minimum layover of 4 hours between two flights. So choose wisely before booking any multi check in flights:-
| Name of the Flight | Arriving Timing | Returning Timing |
| --- | --- | --- |
| Go Air | 19:50-7:25 /10:05 hrs (DEL-BOM-HKT) | 08:25-20:35/13:40hrs(HKT-BOM-DEL) |
| Go Air | 18:55-07:40/11:15 hrs (DEL-BLR-HKT) | 04:40-23:45/ 16:35 hrs (HKT-BLR-DEL) |
| Thai airways | 23:30-09:05/08:05 hrs (DEL-BKK-HKT) | 20:35-02:15/07:10 hrs (HKT-BKK-DEL) |
Flights to Krabi :-
There is one International airport in Krabi:- Krabi International Airport (KBV). There is no direct flight from delhi to Krabi. So you have two options either board the flight mentioned below or a multi check in flight delhi to bangkok and bangkok to krabi (However while booking multi check in option do take into consideration the following:- minimum layover of 4 hours, same BKK airport etc)  or Board flight from delhi to phuket and take road transport from phuket to krabi (Highly recommendation) which take you nearly 3 hours to reach krabi.
Name of the Flight
Arriving Timing
Returning Timing/ Duration

Thai Airways

23:30-09:20/8:20 hrs

(DEL-BKK-KBV)

19:20-02:15/8:25 hrs

(KBV-BKK-DEL)
Top Combos for Honeymoon Couple
Phuket & Krabi :- If we talk about Honeymoon destinations, the first thing that comes in our mind is the destination which is a blend of beaches to relax , natural beauty to cherish, nightlife to party hard. Phuket and Krabi  are Island Destinations having the exact combination. If one can plan a candlelight near the beach, it is the icing on the cake. These are among top honeymoon destinations in the world. These are premium destinations and pinch in the pocket if your budget is the constraint.
Bangkok & Pattaya: – Bangkok and Pattaya are the pocket friendly honeymoon destinations. Pattaya is a beach destination with good nightlife and Bangkok is good if you are a wildlife lover like open zoo, marine park, explore the heritage and mostly one not forget if you are shopaholic.
Phuket, Krabi & Bangkok:- As earlier it was already mentioned that Phuket and krabi is a perfect destination for honeymooners however if we add cruise dinner or zoo ride or shopping spots, it will give a new edge to your honeymoon experience.
Top things to do on your Thailand Honeymoon
Cruise Dinner:- There are a number of options available in thailand for cruise dinner and the famous one is chao phraya cruise dinner in Bangkok. It contains Indian buffet Dinner, leisure time with your partner, live music to dance upon (mixture of Indian, english and Thai Music), view of Thailand and many more.
Island hopping tours:- Island Hopping tours are an adventure tour on the famous beaches. You can explore beaches, their natural beauty, water sport activities like swimming, snorkeling, kayaking, Scuba diving etc based on the tour chosen. Missing Island hopping tour is like "sitting in a restaurant without having food".
Get drunk at moon party:- Number of Moon parties take place in Thailand, the few famous one are Moon party in Phuket on paradise beach and Full Moon Party at Koh Phangan. The Moon Party is an open air nightlife having a mixture of electrified live music to dance on the beach, booze till end and fire dancers live shows.
One Night at Bangla Road or Walking Street:- Thailand is famous for its electrified night nife start from 7 pm till dawn. Bangla street in Phuket and Walking Street in Pattaya are among them.
Shopping at Indra marke t: Indra Market is a shopping hub for shopaholics having a variety of clothes, accessories, electric gadgets etc at cheap prices. It is among Asia's best cheap markets to shop.
Jungle tour for emerald pool & hot water spring. It is a jungle adventure tour comprises of green natural pool named as emerald pool for swimming and nature waterfall having water temperature ranging between 30* C to 50* C all over the year.
Feeding tiger babies at Tiger kingdom :- Having a tiger cub in your lap or taking photos with them is always an attraction. Feeding him like a human baby is actually one step ahead. So go and enjoy that movement.
Frequently Asked Questions
Q - What months are best to visit Thailand?
Though clients varies all the month in Thailand so you can travel all around the year. The best month is October to early April, on arrival of winter in thailand :- cool and dry period.
Q - How is Thailand for Honeymoon?
Thailand is among the top honeymoon destinations in the World mixture of culture, natural beauty, nightlife and adventure sports.
Q - How much would a Honeymoon in Thailand Cost?
It can range between Rs 15,000 per person to Rs. 50,000 per person based upon destination, hotels, tour involved, transportation etc.
Q - How many days of Thailand Honeymoon Package would you recommend?
One can have a minimum of 3 nights if you're looking for 1 city and if more than 1, then at least 5 nights.
Q - What are the best places to explore on a Honeymoon?
Pattaya:- Coral Island, Alcazar Show, Sriracha Zoo, Walking Street
Bangkok :- Safari World and Marine Park, Indra Market, Nana Plaza
Phuket:- Phi Phi Island, James Bond Island,Tiger Kingdom, Simon Show, Fantasea Show, Bangla Street
Krabi:- 4 Island, 7 Island , Raily Island , RCA Entertainment